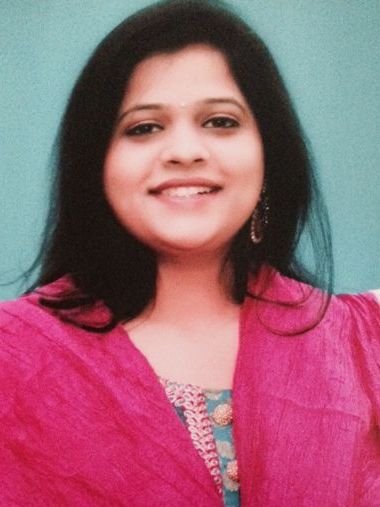 Corporate frauds are well know to all of us – be it the very famous Enron Case, the Fall of Lehman Brothers or our very own Satyam Saga ! These frauds have not only made million of investors lose huge sums of money but sometime have also crashed economies !
Given the slowing economy and a number of soured investments, investors as well as the lenders are doing a lot more homework today while analyzing companies  as well as checking the backgrounds of promoters before finalizing a deal.In the technology world of today, data is easily available but to convert the same to information is a tedious task.
Riskpro founded in 2008 with a focus on fraud investigations and forensic accounting offers risk management solutions through effective due diligence.
The due diligence market is divided vertically into two parts namely domestic and international and horizontally across 8 service lines.  Of these 8 service lines, RiskPro provides services in Forensic , Strategic , Legal  and Financial due diligence areas. Anyone and everyone who needs information about a company, be it Lenders, Investors, Partners, Acquirers,  can get it on RiskPro.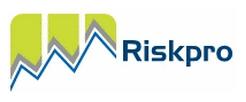 RiskPro has a number of services offerings and a number of brands operating under their names.  Biznexxus ( Governance), Indiaforensic ( Fraud Risk Management) and Auditronix ( Compliance) are the most important brands by the company.
Biznexxus solution is a corporate analytics platform based on the database of lacs of records that RiskPro has generated over the past few years of experience in the corporate investigation domain.RiskPro started designing the Biznexxus as the solution in the year 2014.The Biznexxus offering allows businesses to understand everything they need to know about a company they are dealing with and thus helps in risk mitigation.
" Many times a simple check in Biznexxus leads to some interesting facts. Once a company that wanted to understand the risk sitting in the sales channel used Biznexxus and found that one of the resellers of the company was dubious. The reselling company's director was also the director of competing company. "
says Apurva Joshi, one of the directors at RiskPro. Apurva gives us a few more examples of how  Biznexxus has helped customers detect fraud.
" Intelligence gathering of a defaulter borrower is a simple Biznexxus  feature and in one case revealed that one of the ex-promoters was a politically sensitive person. When the borrowers are found to be exposed to politicians the banks take a different stand to structure the corporate loans given to such borrowers.
In another case,  lenders decided to finance the operations of  the borrowers based on the financial statements of the company. All ratios looked perfect and some one in bank felt that something is wrong with these perfect figures. When this case was referred to us we could find that the name of auditors was in the list of the negative audit firms database that is available only with Riskpro. This service line is termed as the Auditor intelligence check. Nobody in India offers this type of services. "
she adds. RiskPro believes that further development of their Biznexxus  product will need good investment in qualified resources and technology building. They are currently looking to raise 10 million in first round of funding.
Riskpro was founded by CA Mayur Joshi and CA Sharad Joshi. Mayur is well known name  in the field of forensic services and was involved in the investigation of the Satyam Scam. Apurva joined as a board member in the company in 2013.Apurva is responsible for Auditor Intelligence Practice at Riskpro (gathering intelligence about auditors & their firms). She is also responsible for the Digital Practice at Riskpro and has had the opportunity to learn some of the difficult computer forensic tools.
It was the lack of awareness regarding forensic service line in the society and absence of women entrepreneurs & professionals in field of forensics that drove Apurva to join this field.
"There are very few firms that are working in this space today. Small and Medium size businesses are forced to go to multinational companies who charge huge fees to provide their services and hence frauds & mismanagement go unnoticed in a number of cases. This lack of awareness and availability made me want to do something in this area.The other thing that drove me was the lack of women professionals working in this field.The profession is extremely male dominated and in India women are discouraged to choose this field as a career option. Only 5% of the work force in forensics is women professionals."
says Apurva. Apurva's journey towards becoming an entrepreneur in the field of risk is an interesting one. Her journey and real introduction to the world of forensics started during her CA articleship. At a very young age, she got the opportunity of working with one of the largest accounting bodies in India on a big project called 'Early Warning Signals of Corporate Frauds' for which she was quoted in Economic Times, Mint and on other blogs for the eye-opener findings. Apurva along with Mayur created fraud triangle for the industries which no one till that time had presented. The cognizance of their research was taken at a higher level by the highest body for banks in India, body for listed companies and even a course on Early Warning Signals of Corporate Frauds was started for the senior officials by MCA.
Apurva is a multitalented individual and at a very young age has number of achievements in her name. Today, Apurva has worked on many assignments of listed companies and multinationals . She became the youngest fraud examiner in India when she passed CFE (Certified Fraud Examiner ) at the ages of 20. Apurva had an earlier venture called Fraudexpress,  the first media portal for anti-fraud examiners in Asia highlighting their journey & their achievements. Through Fraudexpress , Apurva has designed certain career courses that have been recognized by Solapur University, Maharashtra. Fraudexpress was later merged with RiskPro. Apurva is also the author of a book for students called  Students Handbook on Forensic Accounting. Recently, author of the famous books Stay Hungry Stay Foolish, Connect the Dots, I have a Dream, Ms. Rashmi Bansal, launched her 7th book "Arise, Awake" in which a story of Apurva's  personal and professional life is featured.
Apurva felt that shortage of skilled resources with investigative mindset was one of the big challenges that RiskPro was facing . They have now therefore launched their own certification programs on forensic accounting and due diligence. These certification programs help them interact with the talented prospects early on.
Working in the field of forensics requires a lot of guts. Apurva shares some interesting stories
" I would like to share 2 of the experiences I have had while working on cases. In one of the incidents, I was working on a case outside India. My task was to perform computer forensic that is, taking an image of the server. As a requirement I asked the owner to handover the authorization letter to my team before I could actually start working. Outside India the laws are far more stringent. The owner started delaying the handover but wanted me to run the operation on servers. I was firm on my decision not to start working  without authority letter and I did not pay heed to his threats. Had we not insisted on the ethical practice of forensic we could have landed up in jail and might also have been deported.
In another incident, I was working on one of the big assignments of a listed company in a case of employee fraud. We later came to know that a person in a key position was a part of fraud. He tried to distract me and even tried to offer me extra money to share the findings with him in advance ; even offered money to my team to destroy the evidence but we still insisted on ethical practice and could do justice with the case and with those who were already in problems due to their employees."
So what does Apurva have to say to all the entrepreneurs or dreamers out there ?
"Don't run behind degrees. If you clear any of your professional exams without getting actual knowledge and exposure then that has no value. I believe that practical knowledge learnt with a lot of hunger and a goal in mind is far more important. Be positive Be bold! Be modest in your approach and try to nurture your ideas. Be consistent in whatever you do. It will definitely give you the best output you had ever imagined!"