Digital Marketing: Key to become a Successful brand
In the initial days, 'Measurability' as a keyword had created ripples in the marketing circuit and now digital has caught fire in the country; there were early riders BFSI, Time Share, B2B etc then and now the big daddy being E-commerce. As the digital media grew and media planning & buying became a way to reach people- social media wrote the new chapter. Brands quickly responded to this trend and adopted & fought the fan acquisition war and now have found their own ways of 'measuring' it. And then there is third big chapter which has 2 sides. Part A of the chapter is mobile as part platform to drive digital marketing- everyone is working hard to understand, solve, implement, and optimize the new. Part B of chapter three is content marketing- content was & will always remain king just that it was unrecalled for a while and now its importance is being felt once again.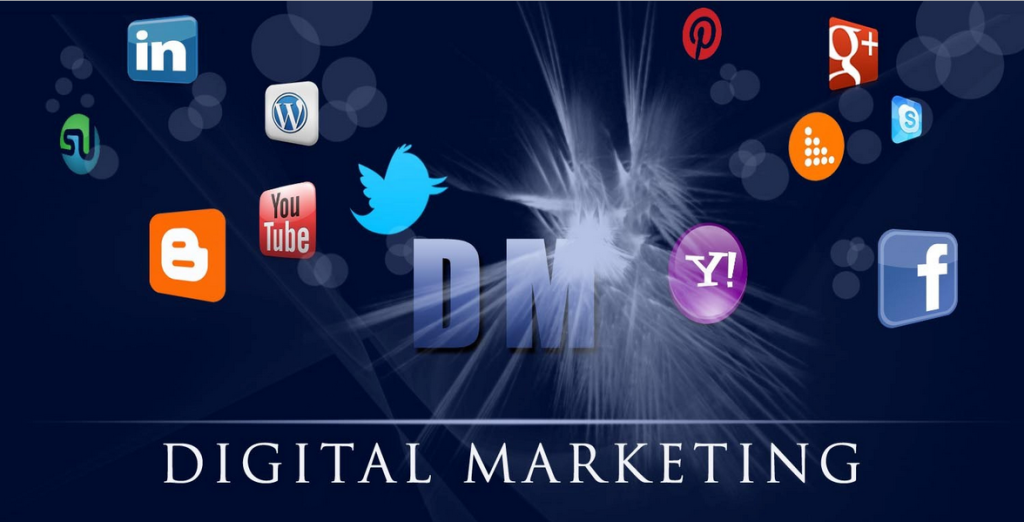 Large part of the world has understood that there is no single winning formula and therefore there are only success stories around. Everyone is working to achieve their own set of objectives in their own fashion. Similarly, digital is not about SOV or CPRP only and therefore apple to apple comparison isn't possible. "Some of the recent best which I had come across on content marketing front – Amok by Myntra, Chilli Paneer by DBS Bank; on pure play media – our work on GroupOn has been appreciated by the Global team & also our work on Zee Learn; on social media – Coke has always owned great amount of mind/buzz space and our work for Gionee, where digital influencers, end consumers & offline influencers all have come together on brand owned social platforms to generate content, create buzz" says Mr. Ritesh Singh, CEO at #ARM Digital.
For any company to largely benefit there are some must do things – first & foremost is having a mobile first approach (there is a difference between talking about it & walking for it). If at all an organization/brand can opt it, with a singular focus, it will be ready for today & future and will be able to optimize its marketing spends in a focused fashion.
Looking at the industry trends: As per a joint report by Confederation of Indian Industry (CII) and PricewaterhouseCoopers (PwC), the Internet's share in total advertising revenue is estimated to grow from eight per cent in 2013 to 16 per cent in 2018 thus, getting it doubled, . Online advertising, estimated at Rs 2,900 crore (US$ 468.84 million) in 2013, is predicted to exhibit compound annual growth rate of 28 per cent and is anticipated to get threefold to Rs 10,000 crore (US$ 1.61 billion) in five years. Read the full report.
About #ARM Digital and its Pioneers 
The very inception of ARM Digital Media Pvt. Ltd. occurred with a premise that 'having a clearly defined purpose driven with the belief & passion is the key to success' and this very belief brought the 4 founders on board to start this organization.
The company holds ground-breaking grip in the field of media buying and planning, digital training and image management, content strategy – social media management as a subset, content production, blogger engagement, digital PR, digital activation, website & app production and is focusing on brand solutions through virtual & augmented reality solutions.
#ARM Digital was created with a vision to be a 'a full service digital consulting company' that would keep consumer at core, doing insight driven strategies, innovation with intelligence and always keeping layer of analytics at base – all embedded under the 3C model (Consulting + Content + Convergence) which #ARM Digital brings on the table.
Currently, #ARM Digital has a team size of 40 and is based out of Gurgaon.
In a short span of 2 years, #ARM Digital has been able to execute work which has been recognized by some of the best in the business like Twitter, YouTube & Facebook and a lot more will be announced soon. A big appreciation came in the middle of the last year, #ARM Digital was selected by Google program and supported in many intellectual ways.
Founders: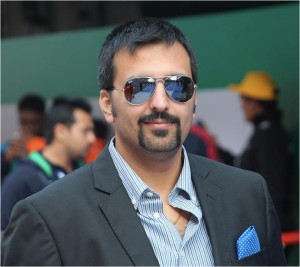 Ritesh Singh, CEO, ARM Digital Media Pvt. Ltd. – He has over 15 years of experience across digital & activation, during which he has spearheaded business for noteworthy national and multinational brands.
Manas Gulati, Vice President, Growth and Alliances, ARM Digital Media Pvt. Ltd. -He has spent 9 successful digital years, in association with all the leading winning stories of Quasar, Tyroo, SMGand IBS across India.
Honey Singh, Vice President, Social Media and Technology, ARM Digital Media Pvt. Ltd. – He has a varied experience of designing, ideating and operating digital/social marketing strategies in different sectors. He has worked for global brands like Samsung Mobiles, Micromax, Aircel, Maruti Suzuki, NIIT University, Samsung Televisions, VLCC and others.
Abhishek Punia, Vice President (Media), ARM Digital Media Pvt. Ltd. – His name is synonymous with Media Buying space in the Digital World of India. A Digital Marketing practitioner with a passion for innovation, he has pioneered the Digital Marketing space during his 8 years expedition.
Competitive Advantage and Future Plans 
"The way dynamics of industry are, everyone around is a competition whether it is the conventional converts /
agencies or consulting companies now doing digital fulfilment and brands, specifically e-commerce companies housing digital services in-house. Our advantage is diversity of experience of the founders & now others joining in to make it stronger; a healthy mix of engineers + MBA's + Mass Com graduates" Ritesh explains.
The competitive edge after choosing #ARM is substantiated from the fact that it has been instrumental in working with its brand partners to grow their business and have them recognized in the industry.
The company looks at targets internally in two aspects- Qualitative & Quantitative. Qualitative is with respect to the work it does and impact of same on marketing & business objectives and quantitative is linked to the revenue. The company's focus is growth, both in size and shape of business!