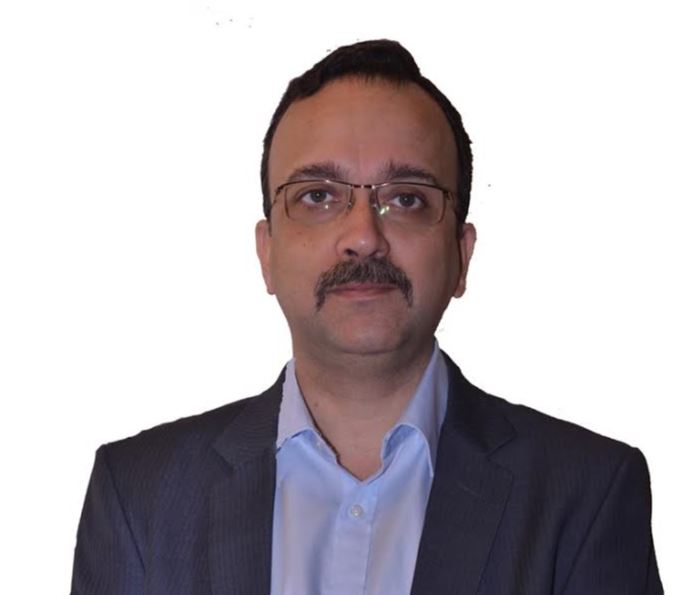 Hiring – A puzzle that every company today is wondering how to solve ! And Ajay Trehan  founder of AuthBridge seems to have found a lead towards the solution. Ajay Trehan is a pioneer in modern background screening process outsourcing. He founded AuthBridge in 2005 and has built the company into a leading authority on background check management in India. Today, AuthBridge is delivering proven business impact risk advisory solutions to Fortune 500 organizations.
Some of the excerpts of the interview with Ajay are as follows !
What are some of the trends that you are seeing in the market regarding bad hires at this point.
According to our annual background verification report titled 'Background screening in India- Insights & Trends- 2014', the overall discrepancy rate in last 3 financial years (2012-14) is a whopping 20.11%. This means that around 1 in 5 job applicant has given certain wrong information in his resume or job application.
For 2012-2014, the discrepancy rates has been highest for employment, followed by reference and address check.
The top 5 industries in terms of reflecting discrepancy of higher than 20% are telecom, hotels/travel, recruitment services, retail and pharma.
Another trend that we are noticing is that discrepancies in past work experience and resume fraud, which are largely considered junior and mid-level occurrences, are increasingly getting noticed at senior levels as well. Of the 250 leadership screenings conducted by AuthLead, 20 were found to have discrepancies.
It is difficult to give any data but whenever there is a red flag in an employee's/candidate's background verification report companies usually do not hire these candidates.
Why is background verification becoming more critical in times of today?

As we are aware, India is a growing economy and there are new business revolutions taking place every day, the search and competition for human resources is no longer restricted to geographical boundaries. The competition and tight market situation is pushing job seekers into trying wrong things such as 'fluffing' and 'faking' resumes and lying about past work experience. Other risks such as employee fraud, data and intellectual property theft, criminal activities, workplace misconduct and even violence are also on a rise. With the realization that an organization's greatest assets- employees- can also be a potential threat, they are fast realizing the importance of background checks. Increase in the number of startups & ecommerce firms has also brought about a need of background screening with investors, wanting to ensure they are investing in companies that are realizing importance of this and taking measures to avoid complications of any sort in future.
Bad hires, irrespective of their level and designation, can have a negative impact on an organization. As you go higher up the levels and designations, impact of a bad hire can be more damaging for an organization in terms of monetary and reputation cost. On junior levels, it can lead to unfavorable work environment, result in more decrease in productivity. Employees are the most crucial asset for an organization- be it a start-up, a mid-sized company or an MNC and hence it is important for all organizations to invest in background screenings.
How can companies avoid making the wrong hiring decisions ?
More often than not, HR personnel believe the severity of post recruitment concerns to be overarching compared to making a hire. Given how crucial hiring the right candidate is for a company, the process has to be cautious. The following precautions should be kept in mind while hiring candidates:
Companies must make sure to get an extensive reference check of the potential candidate
Background checks for any criminal records, or lack thereof must be performed
Background verification regarding the authenticity of information provided, specially concerning the degrees
Thorough inspection of social media to figure out discrepancies, if any
Use tailored screening and position-specific, standardized checks
How is AuthBridge trying to solve this problem?
AuthBridge plays a vital role when it comes to resolving problems regarding hiring right candidates. Background verification and check is increasingly becoming an integral part of employee hiring in any organization, and AuthBridge is at the forefront of these services, at every level.
We recognise that the leadership teams play a very important role in every organization's success. An error in hiring at that level can expose an organization to grave risk. AuthBridge has recently introduced their new product- AuthLead. AuthLead is a highly intense executive screening and advance background check solution for the top management. It goes beyond regular background check processes and ensures that the senior and top executive hiring is clean and compliant to various global AML and other regulatory standards like FCPA, UK Bribery Act, Prevention of Money Laundering Act etc.
What business impact can AuthBridge  have on companies ?

A bad hire can cause damage to the company not only financially but also to its reputation in the long run. Qualitative reports have shown that just one case of bad hire can significantly bring the collective team morale down.
AuthBridge saves companies a significant cost in terms of time and money that goes into hiring an employee. According to a report, background verification costs much less than what it costs to actually hire a candidate. This is one of the reasons why primarily more companies are investing heavily into background checks.
What are AuthBridge's plans for the next few years ?

With more than ten years presence, AuthBridge plans to move to technology-driven solutions for screening. In tomorrow's Digital India, a lot that today needs manual intervention will be available digitally, online & on mobile devices. We are synchronizing our deliverables to be in tandem with the technological advancements and the changing business scenario. Strategic alliances, new markets and contemporary product line is the way forward.