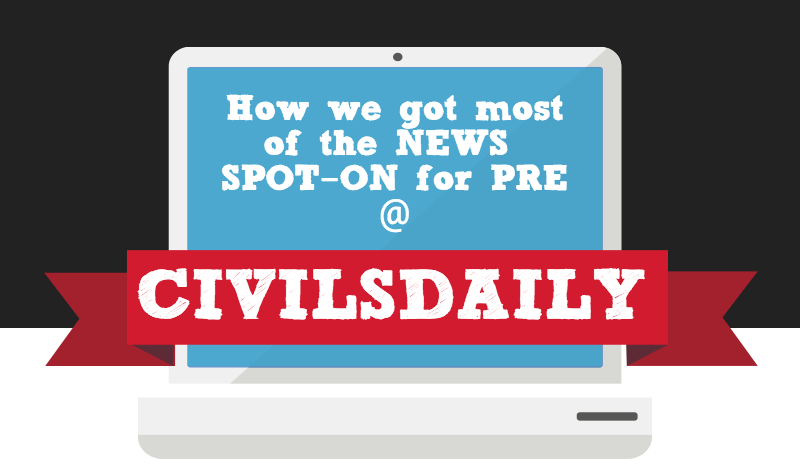 4 March, 2016, New Delhi: New Delhi based Edtech start-up, Civilsdaily has successfully closed a fresh round of seed funding led by Manoj Kumar of Malgharia along with few HNIs. Founded in 2015 by Shikhar Sachan and Rohit Pande, Civilsdaily aggregates and curates news items that are relevant for test preparation, from authenticated news sources and connect their backstory in full. The platform is an online education venture by Apeirogon and is available on Android platform.
The education and media startup offers information on current events online and in a mobile app in flashcard format that breaks down important news minus the opinions and the jargon into a fact-based format for readers to understand easily. The news is then connected to its backstory via algorithmic tagging of related flashcards, which gives a comprehensive understanding of its evolution.
An aspirant can also log on to the website and browse through material available from several of its categories, namely, Economics, Environment and Biodiversity, Geography, History, Polity, Science & Tech, Trivia and World Events.
Shikhar Sachan, Co-founder, Civilsdaily commented that "The fresh funding will be used for team expansion, product development and exploring upcoming sectors of news consumption. We will add Hindi module for daily newscards to cater to the audience, which do not have a reliable medium for preparation. Additionally, we have plans to upgrade our Content Management System to release niche offerings in other sectors of news consumption."
With Civilsdaily maturing as a platform, Apeirogon looks forward to expand and reimagine news and its communities by understanding news reading patterns across sectors. It now focuses to develop a universal app around the political and social narratives of Indian news and engage people in it. With the crisp content improving online engagement and retention, the company aims to create more engaging communities around the metrics of news and content.
Manoj Kumar, Co-founder & Managing Partner, commented, "Digital evolution of traditional media has not been able to change the context and quality of news for several consumer segments. Apeirogon is redefining the way news can be optimized for the context and served to the communities of consumers digitally.  This is a generational shift in news creation, curation and dissemination. I think that the co-founders Rohit and Shikhar have just filled a white space with Apeirogon."