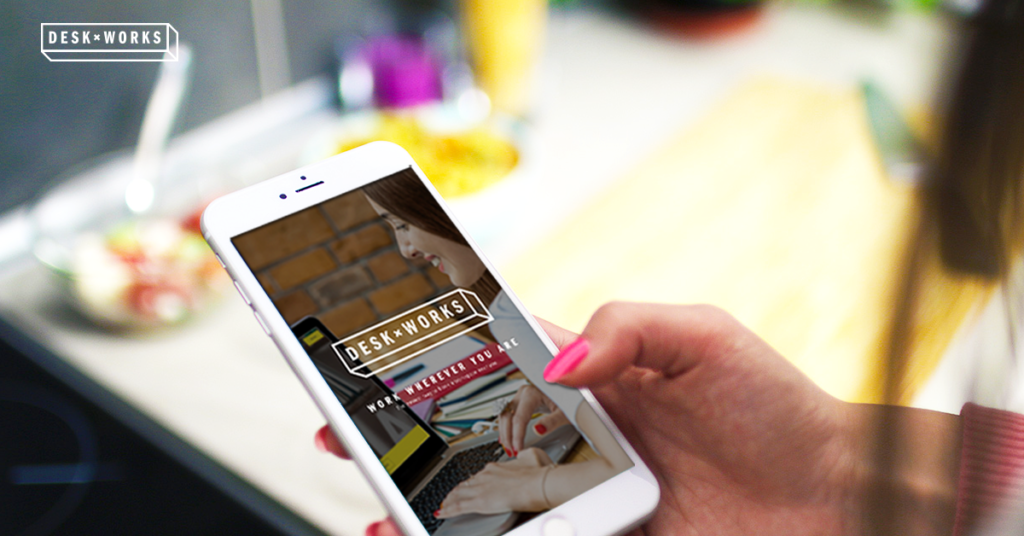 Desk.Works is a free mobile app that lets one book an office desk wherever and whenever one need it, for as long as you need it (even if it's just one day). It gives a solution to problem that many business people confront while travelling. Oftentimes people who travel for work find themselves in a position where working in a hotel room is too uncomfortable and disquieting, and moving to public space entails poor WiFi connection. With the help of Desk.Works, comfy and well-fixed  working places come handy to travelers.
Desk.Works's Market, Competition and Stuffs
The target market for Desk.Works includes all the jaunting corporate class. The aim is to provide utmost ease and comfort to this section of the society by providing them with a place for Co-working even while traveling. Working alone can be really dull and dusty. It can reduce one's efficiency. Here is when Desk.Works comes to the rescue.
When it comes to competition, the biggest competitor is WeWork. This is the biggest company in the industry at present and is valued at $16 billion as of March 2016.
In terms of market trends, according to deskmag, by the end of 2016, over 10,000 co-working spaces will have been opened, which means that there is still a lot of demand for co-working spaces. According to the same report, 39% of people who use co-working spaces in areas with population over 1 million plan on changing the space they are working in. This is a very promising forecast for Desk.Work, as people who use co-working spaces are the main target of the company.
Here's is video that will help understand the fun associated with Co-working.
Desk.Work's Competitive Edge
The most unique quality about Desk.Works is the fact that unlike when booking a desk yourself where you have to usually commit to a month-long lease, booking through Desk.Works gives you the opportunity to select any desired period of time. In addition, you always pay only $20 per day, no matter where you go – from Berlin to London to New York – price remains the same.
Independent entrepreneurs and freelancers, who work in their homes and would like to try something new can use a newly-introduced, $99 subscription, where they can book up to 6 desks in one month, which makes the price go down to $16.5 per desk.
Desk.Work's Team's  Background Check
Waldemar Ariel Gala is a founder of DESK.WORKS. He also holds the position of CEO and takes care of business development. Mr. Gala has been involved in startups since he was a teenager, doing his first business at the age of 16 in Berlin. Having tasted the riped fruit of success as well as ill tastes of failure, he uses all his experience in making his projects as good and efficient as possible, which shows results. Desk.Works has been valued at over 8 million euro in just three months after being launched.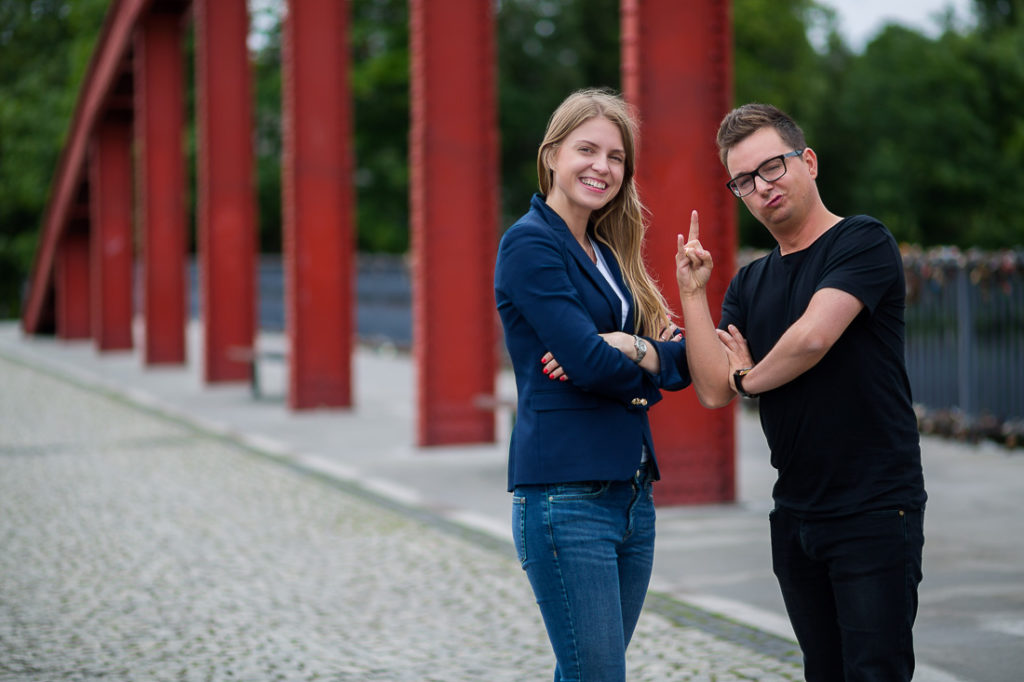 Mariia Chudy takes care of marketing as company's CMO. On a daily basis she uses her experience in online and digital marketing to bring the company closer to people and show the world that one doesn't have to be a huge company to be visible all around the world.
Desk.Work's Inspirational Check
Waldemar Ariel Gala used to travel a lot for work. He experienced all the inconveniencies that is automatically attached to such a lifestyle – uncomfortable places to work in hotels, no WiFi access in public spaces, loud restaurants and pubs.
All this made him want to work in a co-working space. The major constraint for him was to find a place that would allow him to rent a desk for a day or two. In addition to it, there was always an issue of currencies – either co-working spaces did not accept credit cards, or the card did not work, and finding a currency exchange place wasn't always an easy job. All this led to a spark and thrust which then turned into DESK.WORKS.
Desk.Work's Journey So Far
The journey began in December 2015, when the company was founded and app was launched. After three months, German business angels supported the company with €250.000, allowing it to grow further with an impressive growth rate resulting in the company being valued at €8.3 million.
Continuous presence on important events such as Digital Nomad Conference or Co-working Spain Conference gave DESK.WORKS more exposure, which apart from growing interest in the app from the owners of co-working offices, resulted in even bigger interest in the company from investors and potential buyers. It did not take long for Desk.Works to spark an interest for buyout. This happened in July 2016 when a British investor offered to buy the company from founders for $21.7 million.
But according to Waldemar ,"selling the business now would be like leaving the party just before it really starts", so they refused the offer.
The most recent development in the company's history is a fifth update of mobile application which was inspired by feedback from users and intensive study of customer behavior. Other than fixing stability issues and improving app performance, the update introduced new billing option, where for only $99 per month, users can book up to 6 desks, which effectively lowers the price of one desk to $16.5. This type of subscription was necessary to fill the gap for customers who wanted to book desks for more than once, but did not need long-term commitment to one office space.
Here is their journey so far !
At the moment, DESK.WORKS allows users to choose from over 550 spaces which results in almost 2000 desks available in every corner of the world (72 countries to be precise). This means, that users of DESK.WORKS can presently choose from 289 cities to work in.
Desk.work's Challenges and Learning so far
So far, the biggest challenge was to create an app that would be easy to use as well as comfortable for as many users as possible. Having the most innovative idea in the world means nothing if users dislike the final product. This is why so much time was spent on perfecting every aspect of it, to make sure that it will be as pleasant in use as possible.
Another challenge was to build a comprehensive base of spaces for users to choose from. Making sure that Desk.Works offers working spaces in every corner of the world took a lot of determination, but where there's a will there's a way.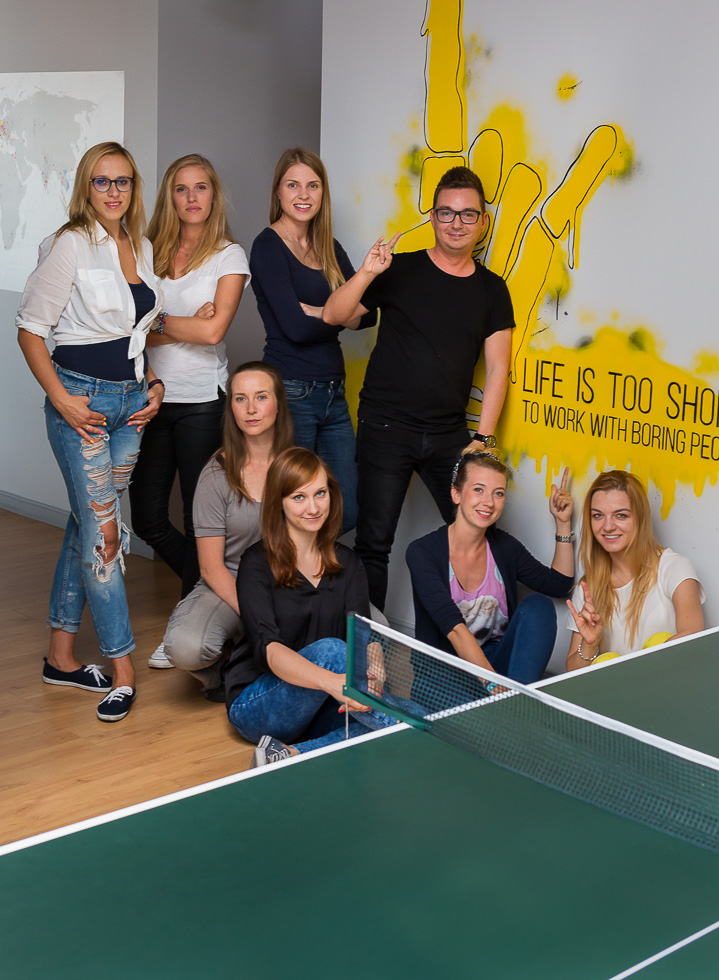 The most important lesson to be drawn from working in a startup in general is to be quick. Reacting to customer's needs before they get tired of the product is what keeps startups ahead of big corporations. This is the most important lesson learnt by Desk.Works. Being able to change in a significantly shorter period of time gives the company an edge to stay on top of the game. When developing a new company, so much can happen in one moment, being slow and inflexible can only do worse.
Desk.Works Future Expectations And Funding
In the coming months Desk.Works will further expand in America, so definitely one can expect more marketing efforts in this region. The goal here is to provide as many choices of spaces for users of the app, while at the same time increasing the amount of users.
Very recently, the company signed a deal with an investor from USA. With acquiring more investors in mind, Desk.Works will attend Slush Conference in Helsinki, this November. New investors would certainly help to scale up the startup and as a result Desk.Works may become a leader in office sharing market very soon.
Comments
comments