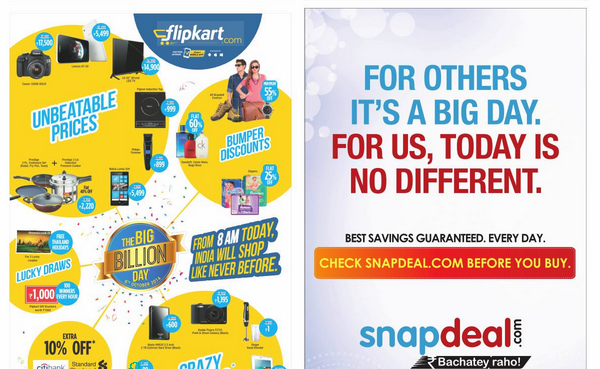 05 April 2017, India:
SoftBank is keen to merge Snapdeal with India's largest e-commerce marketplace Flipkart. But, the board members are disagreeing to the terms. As per the report by Business Standard, SoftBank is not able to convince other board members of Jasper Infotech- Parent company of Snapdeal.
According to the terms proposed by the Tokyo-based telecom and investment major SoftBank, Snapdeal shareholders will get one share of the country's largest e-commerce company for every ten they own according to the report by ET.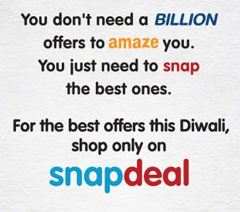 In February 2010, Kunal Bahl along with Rohit Bansal, started Snapdeal with the widest assortment of 35 million plus products across 800 plus diverse categories from over 125,000 regional, national, and international brands and retailers. With millions of users and more than 300,000 sellers, Snapdeal is the shopping destination for Internet users across the country, delivering to 6000+ cities and towns in India.
Early investors in Snapdeal – Kalaari Capital and Nexus Venture Partners – have also asked for about $100 million each from the sale, the sources said. The proposed sale could see SoftBank pick up a 20% stake in India's largest commerce company for about $1.5 billion, in the process buying out $500 million to $1 billion worth of Tiger Global's holding in Flipkart as per that report.
Vani Kola, managing director of Kalaari Capital, also refuted media reports that she had resigned from the Snapdeal Board.
In a statement sent to ET late Tuesday evening, Kola said, "I am personally distressed by the recent distortions of facts and the leaks that provide self-serving partial information. This is detrimental to the growth ofIndian ecosystem. Board confidentiality is an oath that deserves to be observed. I still remain on the Snapdeal board, and will serve the company to the best of my abilities. I have tremendous respect for members of the Snapdeal board."
If this deal indeed happens, it'll be interesting to see the battle between Amazon India vs Flipkart and Co.! (Feature Image- Snapdeal)