DoorDash, which is a US-based food delivery app, is now the latest company to let go of its employees after it announced the layoff of more than 1,200 people.
As the demand surged during the Covid -19 pandemic, the company then hired too many people, the company said. Many Employees reached social media to say that they were fired in an abrupt manner by the company, as the employees were logged out of their laptops and slack accounts.
Even employees who were terminated from the company complained that without prior notice they lost their access to official email. Sri Venkatesh was among the people who lost their jobs at DoorDash.
He is a software engineer from India who worked in the company for as close as four years in the United States. "After four years at DoorDash, I never thought would be impacted during this #Mayoffs season," Sankaran wrote in a Linkedin post.
"Almost 10 years ago, I stepped into this country as an immigrant without much of a family or financial background just betting on myself. I will continue to do so and bounce back from this as this is not the end of the road."
Another employee said he learned about his job loss the hard way after being locked out of his computer late at night and losing access to his Slack account.
"Unfortunately, I found out the hard way as I was working on my laptop late last night doing some prep work and sending late Slacks when I was suddenly locked out of my laptop. I panicked. the reality set in that had no slack access as well," Giancarlo Ochoa wrote on Linkedin.
About DoorDash
DoorDash is an American food delivery company that operates an online food ordering and food delivery platform. It is based in California. The company was founded on 12 February 2013 by Tony Xu, Andy Fang, Stanley Tang, and Evan Moore. The company has been led by Tony Xu since 2013.
The company has about 6000+ numbers of employees. The company's first initial offering went public on NYSE and traded under the symbol DASH in December 2020. The platform has 20,000,000 consumers and completed one million deliveries on December 31, 2020. As of 2022, its revenue was $4.88 billion.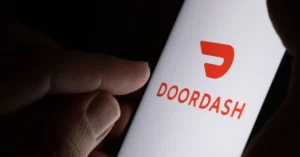 DoorDash overtook Uber Eats and held 2nd position in December 2018 in terms of total US food delivery sales. Later in March 2019 it even exceeded Grubhub and became the largest food delivery provider in terms of total sales covering 27.6% of the on-demand market in the US.