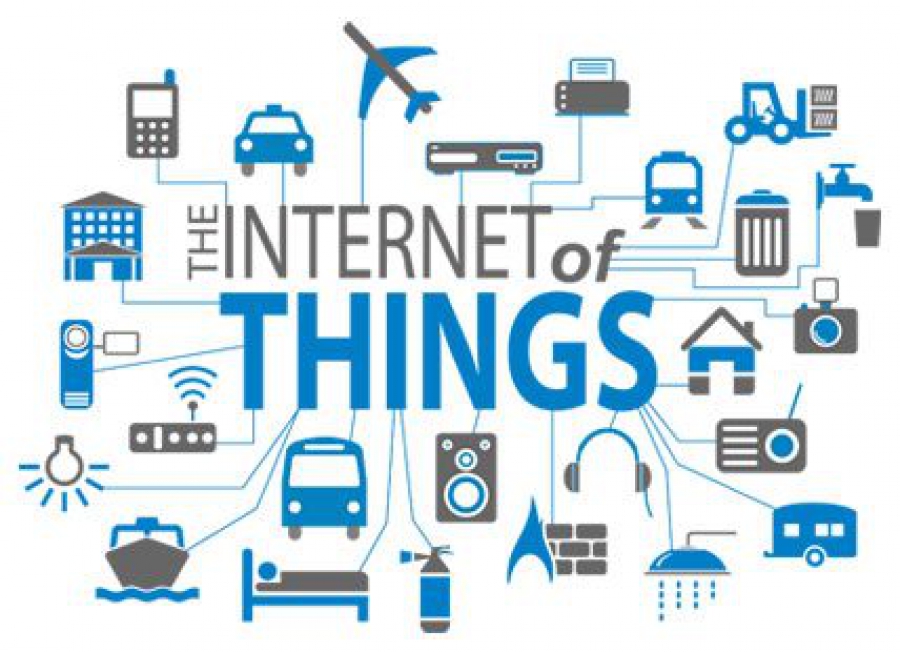 The technological evolution has led to massive shift from huge computing machines to gadgets that fit into our forms. To make it even more precise the next big thing will be implants.
As per reports IoT industry would be USD 300 billion by 2020 globally and NASSCOM reported that IoT has over a $15 billion dollar market. The global wearable technology will reach US $5.8 billion in 2018, up from a valuation of US $750 million in 2012. This indicates a compound annual growth rate (CAGR) of 40.8% from 2012 to 2018 as per the reports of Transparency Market Research. India is eyeing share of 5-6 per cent in USD 300 billion global internet of things (IoT) industry in the next five years.
Under Internet of Things technology various devices will be connected with internet that will automatically share data among concerned person. Wearable devices like Smartwatches, fitness band, solar backpack, connected glucometers etc., have begun to create a big buzz. Globally, the growth of wearable devices and IoT applications are being largely driven by innovations in wireless technologies such Wi-Fi, Bluetooth Smart, NFC, and GPS. And, Broadcom, through its solutions, plays around these technologies. The wrist-worn wearables, including bands, bracelets, and watches, are expected to account for more than 80 per cent of all wearable device shipments by 2019.
[box type="shadow" align="aligncenter" class="" width=""]Related Read:
Welcome to the new age of 'Internet of Things' (IoT) ![/box]
Consumers are interested in buying fitness monitors and smartwatches since they make life simpler for them on a daily basis. wearables are expected to change into utilitarian and will impact our lifestyle on a larger scale.
Let us take a glimpse of companies that have forayed into the various applications of IoT in India.
CarIQ Technologies:
Incepted in 2012, Pune based CarIQ turns cars smarter by enabling the car and the driver take decisions based on real-time data. Cars connected through the CarIQ platform will assist businesses deliver personalized services to car owners. The connected car platform derives data from the car's microcomputer, and posts it to the servers hosted on the cloud. This data is analyzed and reports generated on the condition of the car, driver credibility, and much more.
CarIQ is supported by all the major car manufacturers like Toyota, Mahindra, Tata, Hyundai, etc. manufactured after 2008. CarIQ is available on pre order for INR 5999 for a two-year subscription.
CarIQ Technologies was recently funded by One97 Communications and Persistent Systems.
RHL Vision Technologies:
Robotic Human Logic Vision was founded by Rohildev N in 2012. The startup has developed a Bluetooth-enabled device called Fin.
Fin is a Bluetooth-enabled ring that could be worn on fingers, converting the whole palm into a numeric keypad or gesture interface to interact with appliances such as TV. The gadget would have three in-built sensors beaming signals into a TV loaded with the software developed by RHL Vision.
One can assign each activity of the connected devices such as smartphones and TVs to each segment of his/her fingers which can then act as hot keys.
[box type="shadow" align="aligncenter" class="" width=""]Related Read:
Internet Of Things – An "Age of Ultron" In The Making ?[/box]
Connovate Technology:
Connovate is a design-engineering and product solution firm with a focus on consumer electronics and home automation markets founded in 2012 by Bahubali Shete, Kirankumar Rajarao, and Sundaraparipurnan Varadarajan.
Gecko developed by Connovate is a multi-function Bluetooth device that can work as a camera trigger and alerts on motion. It can also work as a track-and-find leash for Android device, etc. It currently supports iOS and Android 4.3 devices.
Gecko gets connected to your smart phone with a smart application that can help keep track of Gecko. Whenever Gecko moves out of the range set, both Phone and the Gecko alert the user. If the Gecko is tagged to the key chain, one can find the phone by shaking the key chain.
Mango Man Consumer Electronics Pvt Ltd:
Founded in 2013 by Sai Srinivas Kiran G and Shubham Malhotra. Based out of Bangalore, the startup enables consumers to watch digital content like movies, TV shows and live streams on their TV with its HDMI dongle called Teewe. It allows users to stream media wirelessly via a smartphone application to their television. Users can play YouTube videos and files on their phones or laptops on TV.
Teewe lets users connect their computers and mobile devices to a television, and is compatible with Android, iOS, Windows, Mac OS, Linux, and Chrome. The device is most suited for people who enjoy watching content online or prefer to download and enjoy their media. Rather than watching it on a laptop, it makes much more sense to watch it on a much larger television screen and get a better experience.
[box type="shadow" align="aligncenter" class="" width=""]Related Read:
DIY : Open Source Software for your very own IoT
[/box]
Pluggx Labs:
Founded in 2012 by Srihari T and Hari Narayanan, Pluggx offers a smart device that allows users to control their home appliances and electronics via smartphones. The users can use the app as well as the manual switches.
It requires no internet connection both at server and user-end. Pluggx work on an upfront one-time payment model where most of the companies in the space have a monthly fee.
Pluggx claims to learn from user habits, lifestyle and schedule, to automatically suggest ways to use electricity efficiently. Its solution ranges from mono-room to whole house automation, including offices, showrooms, hostel rooms, hotel rooms, hospital rooms and other living spaces.
(Disclaimer: The list is based on the notable entities in various segments of bitcoin space. It is not an exhaustive list and suggestions in form of comments, are always welcome. The images and content are outsourced from respective website, social media links and their press releases as indicated.)
Image Courtesy:etutourweb.it