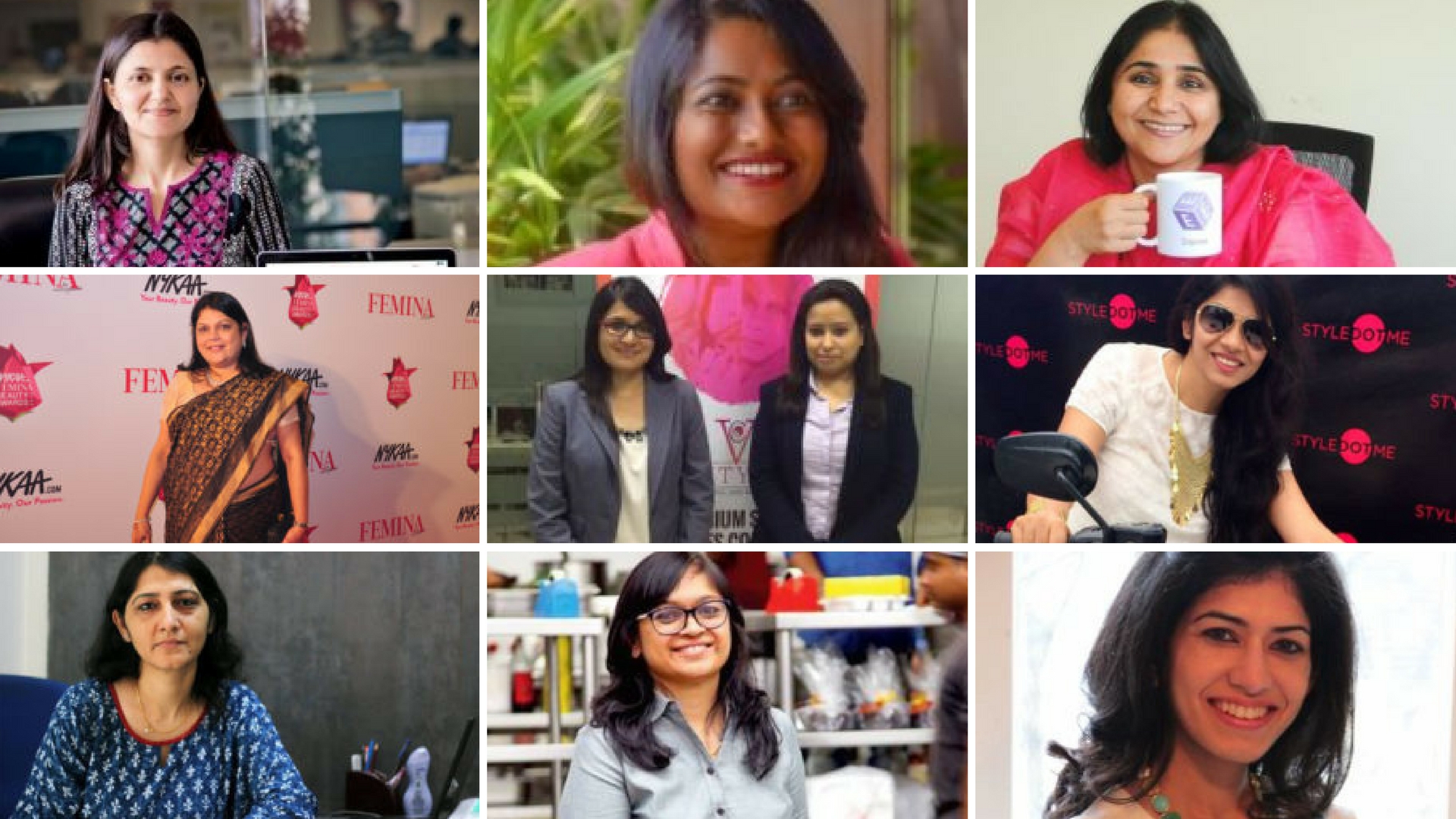 Startups are gaining more and more limelight every passing day. Per year nearly a thousand new startups are started in India. 9 percent of that are women led startups. Despite being such a trifle part of that business world, women led startups are making a huge contribution.
They are innovative, creative and useful. Hence, some of the women led startups have been funded some pretty big bucks in the past five years. Agreed, that women led startups face a little discrimination on the business front, but since startup laws have become more relaxed and approachable, there's definitely been a rise in funding.
Here are some of the leading women entrepreneurs with a track record of funds raised for their startups' scaling.
1. Sairee Chahal
Sheroes focuses on heling women find job which will suit their work-life time management. It lists out part time jobs, work from home jobs etc. Sheroes raised 5 crores investments from different investors, including  Vijay Shekhar Sharma, Raghav Bahl and Ritu Kapoor led Quintillion Media, Binny Bansal, etc.
2. Arshya Lakshman
Milofy is a socializing app which lets couple with similar interests indugle in sports, theatrical activities, music shows, etc. It raised 4.8 crores from Accel Partners.
3. Avneet Makkar
Carve Niche is an education innovative website which generates courses and material for Indian schools and colleges. It solves the problem of rural education in many parts. Recently it generated a funding of 1 Crore Mumbai angels trust. It also received an undisclosed amount from Calcutta angels.
4. Dilpreet Brar
medECUBE focuses on connecting patients with doctors they require. It also has a list of major hospitals and clinics. It is based in Gurgaon. recently it received a funding of 25 crores from Artiman Ventures.
5. Falguni Nayar
Nykaa is a popular online makeup retail site started in 2012. It has already raised a funding of 82 Crores from Sunil Munjal and Mariwala family.
6. Meghna Saraogi
Styledotme is a Delhi based fashion site which allows users to poll their fashion choices and gives ideas and advises to fashion bloggers and stylists. It raised a fund of nearly 25 Lakhs from Indian Angel Networks.
7. Pragya Upadhyay and Renu Bisht
Vanity Cube is a Gurgaon based site that provides professional beauty services according to the needs and demands of the customers. There will be help on your doorsteps in less than 2 hours. It raised a funding of 2 Crore from Unicorn Ventures and has received undisclosed amount from prominent angels.
8. Rashmi Daga
Fresh Menu is an online food delivery site which is based in Bengalore and operates in Bengalore, New Delhi and Mumbai. It will locate the nearest restaurant and cafe according to your preferences and lets you choose from a versatile range. It rasied a funding of 110 Crore  in the last year from Lightspeed Ventures.
9. Swati Bhargava
CashKaro.com is a cashback firm which offers cash backs and coupons to over 1000 partners. It raised a funding of 25 Crore from Kalaari Capital in 2015 and almost 5 Crores from London bases investors in 2013, it's birth year. It had also raised an undisclosed amount from Ratan Tata as well.
(Disclaimer: It is not an exhaustive list and suggestions in form of comments, are always welcome. The images and content are outsourced from respective website, social media links and their press releases as indicated.)
Comments
comments