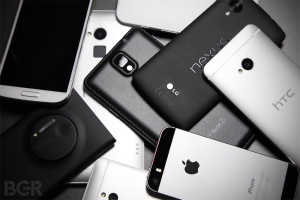 03 May 2016, India :
Singapore-based research firm Canalys said that Apple is seriously challenging Samsung's dominance of the premium segment, and it has managed to grow market share to 29% in the first quarter of 2016, against 11% in the same period last year in the device category priced over US$300 or Rs 20,000.
Samsung, Micromax, Intex, Lenovo and Lava are the top five smartphone makers in India in the first quarter of 2016, said Canalys.
Lenovo's smartphone shipments grew 63 percent. Apple increased shipments 56 percent.
Microsoft, BlackBerry, Sony and LG were the biggest losers in the Indian smartphone market.
Samsung's market share in the same category fell from 66% in the first quarter of 2015 to 41% in the same period of 2016, the firm said. Apple has increased shipments by 56% to make it the second fastest-growing vendor in the top 10, the firm said.
"The rise of online channels, the arrival of new international vendors (particularly from China), the move to LTE and the desire for higher-quality devices have all had a big impact. Indian companies have struggled as incoming vendors have been quicker to address these trends," said Ishan Dutt, research analyst at Canalys.
The Canalys report said Micromax has been facing tough times, with key executives leaving. Market share of Micromax fell by a couple of percentage points to 16.7 percent in Q1 2016.
The firm said that Lenovo was the fastest growing smartphone vendors in India in the first quarter of 2016, and it grew the most in the first quarter of 2016 with 63% yearly increase in its shipments to India, driven by value-for-money handsets and offline channel strategy.
India's smartphone market grew by 12% year on year, with 24.4 million units shipping in Q1 2016. The top five vendors stayed the same, with Samsung in the lead, followed by Micromax, Intex, Lenovo and Lava.
Over the rest of the year, Canalys expects to see more vendors partnering with financing establishments, which will help boost overall affordability and ensure growth in a cost-conscious market.
Pic- bgr.com