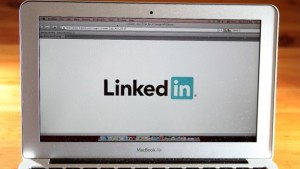 18 May 2016, USA :
More than 100 million LinkedIn users might be more vulnerable Wednesday, after their email and passwords have been uploaded online and reportedly for sale.
LinkedIn issued a statement saying it is aware of the situation, but added that this is not a new data breach as the information was taken during a hack in 2012.
"Yesterday, we became aware of an additional set of data that had just been released," LinkedIn said in its statement. "We are taking immediate steps to invalidate the passwords of the accounts impacted, and we will contact those members to reset their passwords."
LinkedIn is often used to send work-related messages and to find career opportunities – activities its members would want to stay private.
Criminals could make use of this information or see if its subscribers had used the same passwords elsewhere.
"We have no indication that this is a result of a new security breach.
"We encourage our members to visit our safety centre to ensure they have two-step verification authentication and to use strong passwords in order to keep their accounts as safe as possible."
To stay protected, LinkedIn users should update their passwords on the site (and anywhere else they may have reused the same password online) and also implement two-factor authentication—a feature that sends a security code to a user's phone upon login.