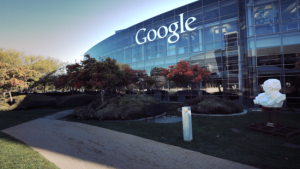 19 April 2016, USA :
Do you believe your website is secured? You'll need to rethink now as recent study conducted by Google in collaboration with UC Berkeley reveals that a staggering 760,935 websites were compromised in just one year.
The research tests the effectiveness of Google's Safe Browsing Alerts initiative that aims to actively notify network administrators of potential security breaches and harmful URLs on their websites.
The sites were identified through Google Safe Browsing, which notifies browser users of a potentially harmful site, and Search Quality, which flags risky sites in search result
The study looked at the most effective way to communicate the issue to website operators, and whether operators had the technical knowhow to resolve it.
The researchers found that website operators who'd registered their site with Search Console, and would thus receive an email directly from Google, performed best, with 75 percent recovering a compromised webpage after notification.
Browser and search warnings alone led respectively to 54 percent and 43 percent of sites being cleaned up.
Kurt Thomas and Yuan Niu of Google's Spam & Abuse Research said the company conducted the research to find out how best to balance the safety of Google search users with the experience of site operators.
"While browser and search warnings help protect visitors from harm, these warnings can at times feel punitive to webmasters who learn only after-the-fact that their site was compromised," the pair noted in a blog post.
"Some webmasters requested that any site-level hijacking flag not take effect until one week after notification. However, such an approach both requires a direct notification channel, thus ruling out interstitials or search warnings, and also puts visitors at risk in the interim," the researchers note.
At present, Google monitors over 22,000 autonomous systems or about 40 percent of all active networks.
The study is part of Google's efforts to make the Web a safer place by attracting webmasters to sign up to its Safe Browsing Alerts.
Comments
comments