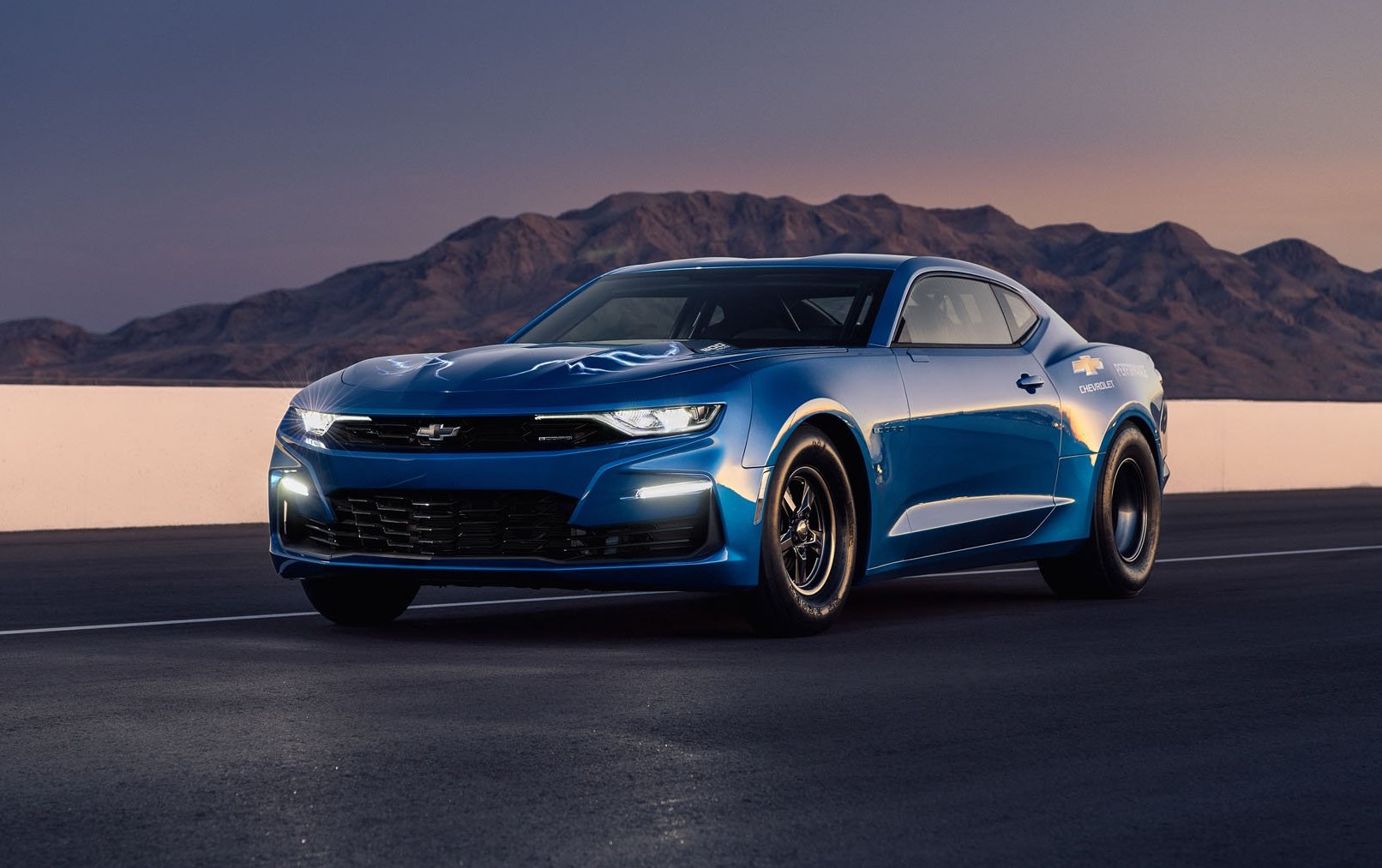 After taking over taxis, passenger cars, sports cars and supercars, electrification is now touching the muscle car segment as well. Just a few days after Ford allegedly teased an electric Mustang, Chevrolet has unveiled an all-electric version of its Mustang-rival Camaro at the SEMA Show in Las Vegas.
The electric Camaro is based on the existing COPO Camaro that is built for drag racing. The Camaro eCOPO replaces the roaring V8 engine with electric motors under the hood with the battery pack fitting into the trunk. The system is based on a pair of BorgWarner HVH 250-150 motors, each generating about 407 Nm of torque, transferred through a conventional Turbo 400 automatic transmission.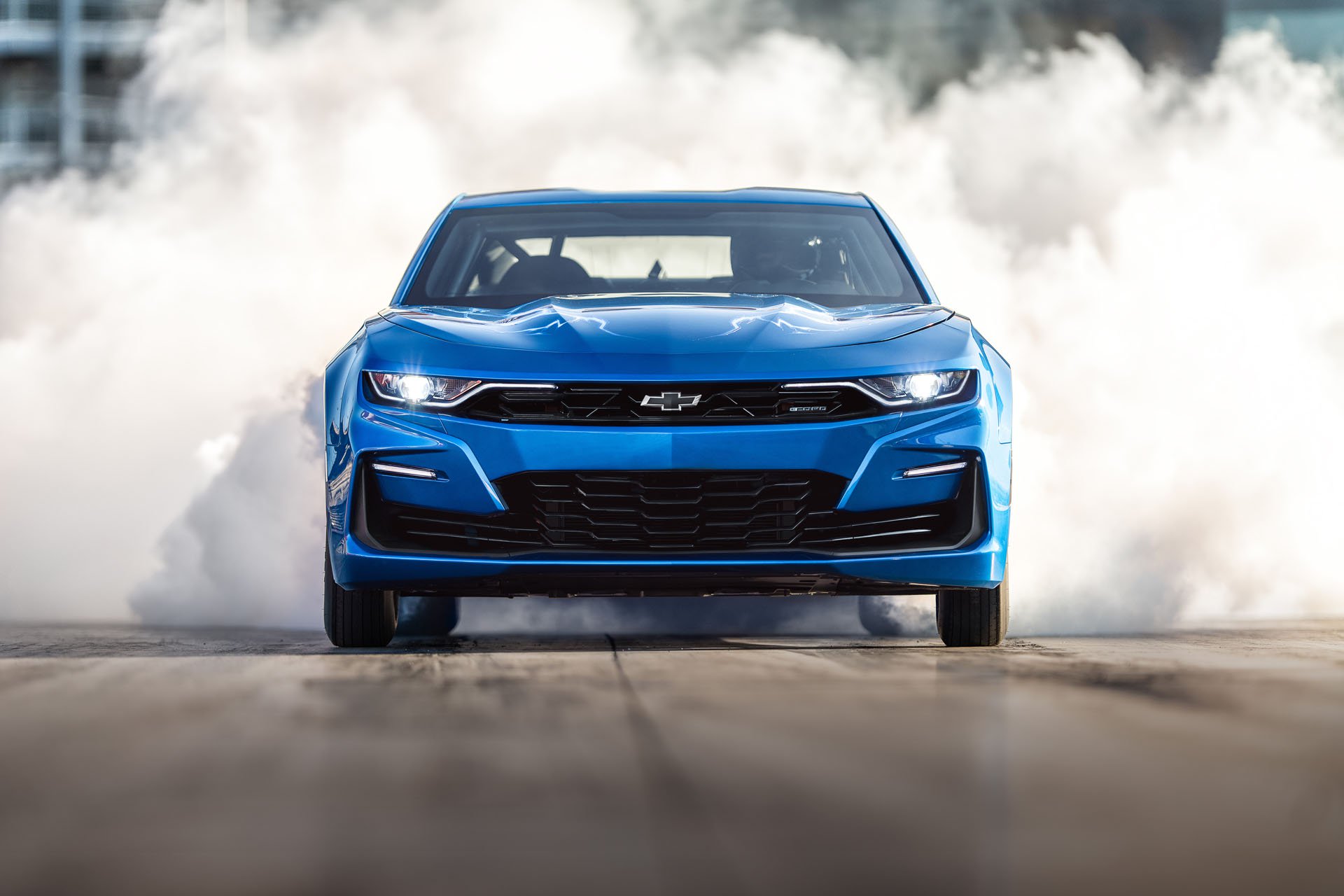 Four 200-volt battery units are installed at the back of the car to give it a combined 800 volts of electrical power. The total output of the powertrain is 700 horsepower and a massive 814 Nm of torque. Though the testing is still underway, Chevy expects the Camaro eCOPO to run a quarter-mile in under nine seconds.
"The eCOPO Concept is all about where we go in the future with electrification in the high-performance space," said Russ O'Blenes, director, performance variants, parts and motorsports at General Motors. "The original COPO Camaro program was all about pushing the envelope and this concept is an exploration with the very same spirit."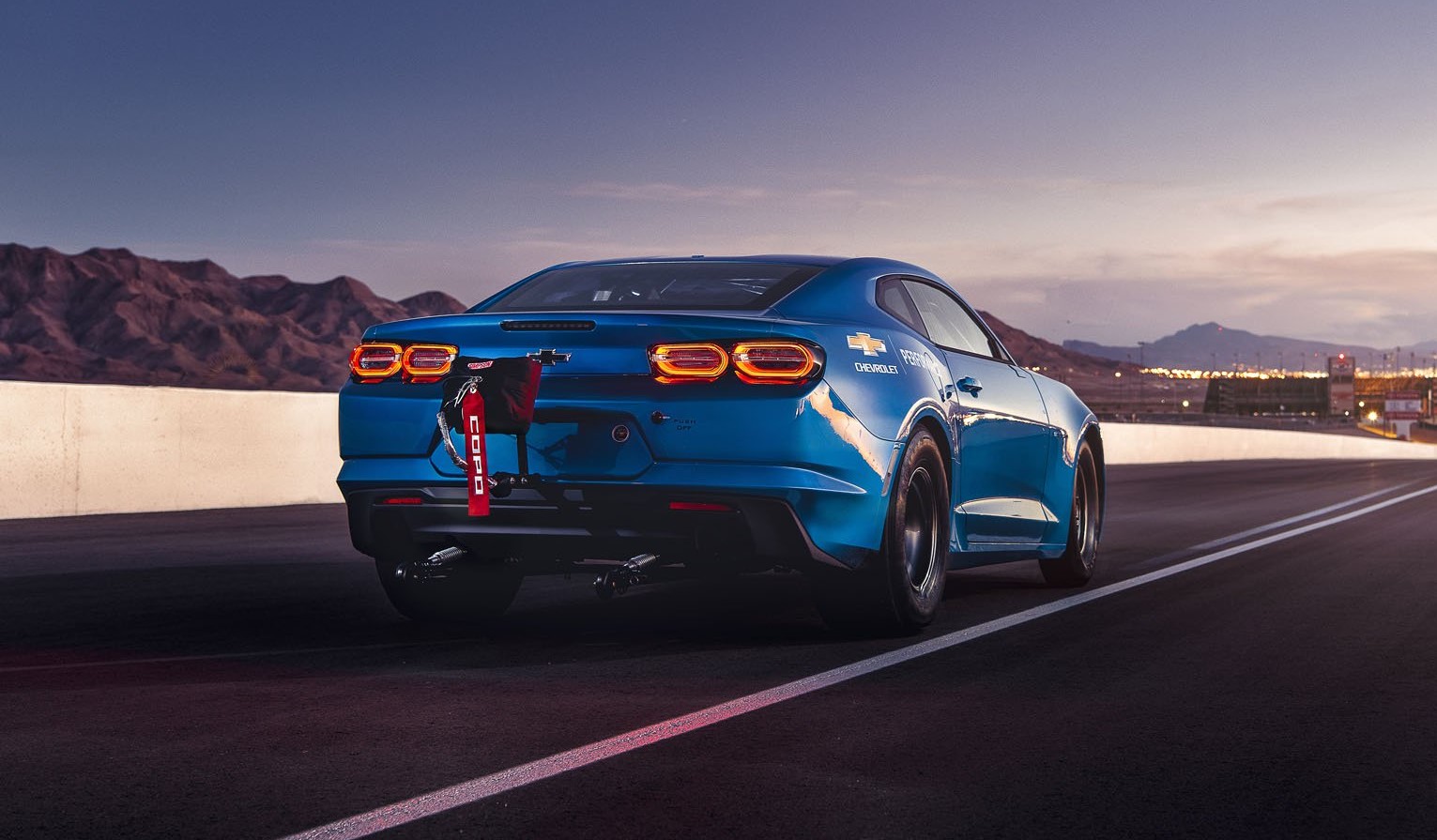 "The possibilities are intriguing and suggest a whole new world for racers," said O'Blenes. "The eCOPO project points to a future that could include electric crate motors for racing, or even your street rod. We're not there yet, but it's something we're exploring."
The Camaro eCOPO will make its public debut on Nov 2 at the SEMA show in Las Vegas along with the 50th anniversary 2019 COPO Camaro production race car and approximately two dozen additional Chevrolet concepts and show vehicles.
Source: Chevrolet
Comments
comments