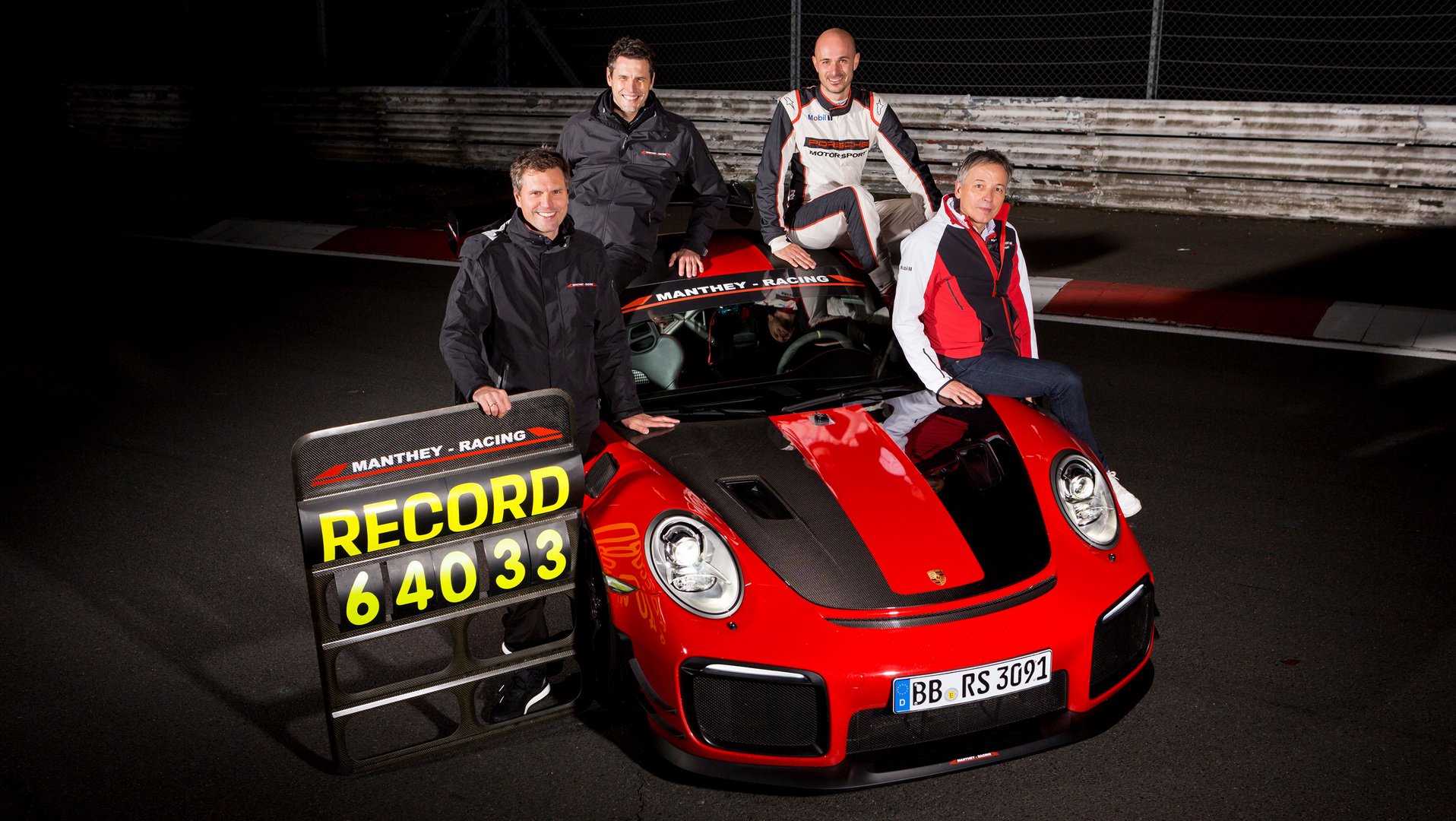 The snatch-fight between Porsche and Lamborghini for the throne of the Nurburgring lap record has added one more shot to its list. This time, Porsche has used a little modified version of its former record holder 911 GT2 RS.
Porsche's 911 GT2 RS MR, built in collaboration with Manthey Racing, completed the 20.6 km Nordschleife lap in just 6 minutes and 40.3 seconds, seconds faster than the current record holder Lamborghini Aventador SVJ. Just FYI, the Aventador SVJ took the throne of that record from the stock 911 GT2 RS itself.
Porsche says its engineers prepared the 911 GT2 RS MR for the lap record and some modification was done on the standard car that included "the areas of chassis and aerodynamics." Behind the wheel of the record-breaking car was Lars Kern, same driver who set the first record with the standard GT2 RS in September 2017.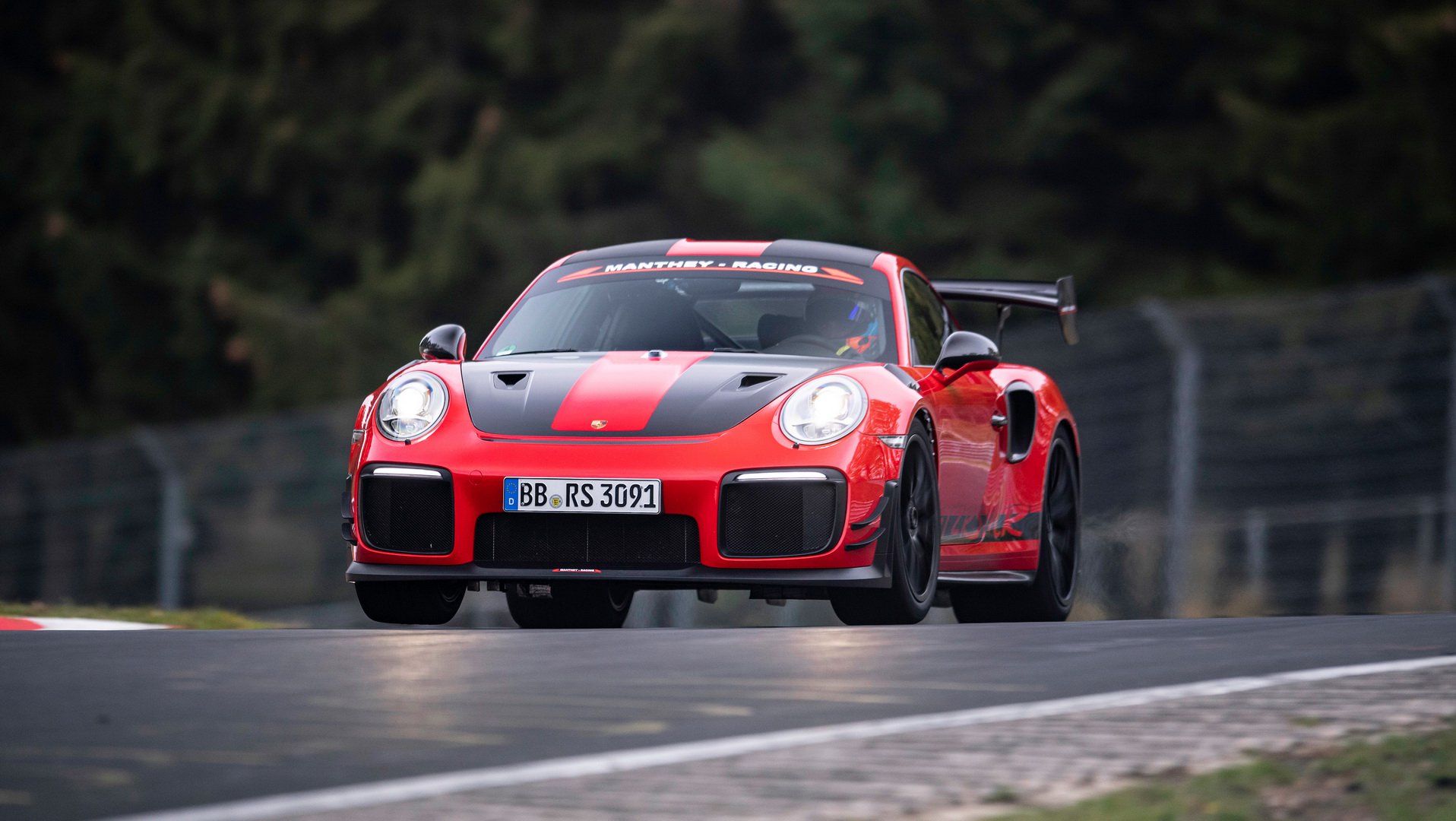 "The drive was great fun," says Lars Kern, "The balance of the car is also very good with the new package. I did not have to take any great risks to be fast. But I only had one attempt because it was already getting dark. It worked out first time though."
Some claims are saying that since Porsche made modification in the chassis, the homologation of the road-legal car becomes invalid and the GT2 RS MR cannot be counted as a 'road-legal' car yet. However, Porsche says, "The driver's seat was the only modification compared with the version of the GT2 RS MR. A racing bucket seat was fitted in the record-breaking vehicle for safety reasons. This modification did not provide any weight benefits."
Source: Porsche