In a shocking incident that has rocked the world of cryptocurrency, a young "prodigy" who had made a name for himself in the industry has allegedly been abducted and tortured after being accused of scamming investors out of $29 million.
The victim, who has been identified only as "John Doe" to protect his identity, is said to be a young man in his early 20s who had gained a reputation as a skilled trader and investor in the cryptocurrency space. However, his success reportedly came to a crashing halt when he was accused of using fraudulent methods to obtain millions of dollars from investors.
According to reports, John Doe was approached by a group of investors who were interested in investing in his latest cryptocurrency venture. However, after receiving the funds, he allegedly failed to deliver on his promises and disappeared with the money. The investors then reportedly hired a group of individuals to track him down and recover their funds.
It is at this point that the story takes a disturbing turn. The group of individuals who were hired to track down John Doe allegedly abducted him and subjected him to a brutal torture session, which reportedly lasted for several hours. The exact details of the torture have not been disclosed, but sources say that John Doe sustained serious injuries and was left traumatized by the incident.
The incident has sparked outrage in the cryptocurrency community, with many people expressing their shock and horror at the violence that has been inflicted on someone who was still so young. Some have also pointed out that while fraud and scams are a serious problem in the cryptocurrency space, resorting to violence is never the answer.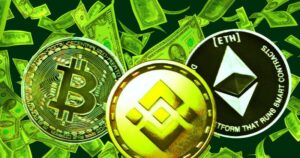 The authorities are now investigating the incident and are reportedly working to track down the individuals who were responsible for the abduction and torture of John Doe. Meanwhile, the victim is said to be recovering from his injuries and receiving support from friends and family.
This incident serves as a stark reminder of the risks that are associated with investing in cryptocurrencies, and the importance of doing your due diligence before putting your money into any venture. While there are many legitimate and trustworthy projects out there, there are also many scams and fraudulent schemes that are designed to take advantage of unsuspecting investors.
As the cryptocurrency industry continues to grow and evolve, it is important that we work together to create a safe and secure environment for all participants. This means being vigilant and proactive in identifying and preventing fraudulent activity, and supporting victims who have been targeted by scammers or violent criminals.
Comments
comments