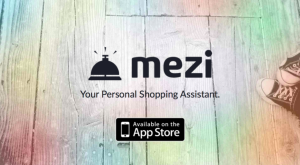 27 July 2016, India :
Artificial intelligence-powered personal shopping assistant start-up Mezi has raised $9 million in a Series A funding round from existing investor Nexus Venture Partners and new investors Saama Capital and American Express Ventures.
Mezi blends artificial intelligence and human expertise to learn shopping preferences and create a seamless, personalized shopping experience over messaging. The free app simulates the experience of shopping with your best friend through intelligent, humanistic chat conversations so engaging that over 40% of users return on a monthly basis to shop with Mezi.
Mezi was founded by twin brothers Swapnil Shinde (CEO) and Snehal Shinde (CTO), and is based in Sunnyvale, California. The app is available on iOS and via SMS.
Prior to founding Mezi, the duo had launched a music streaming venture Dhingana in 2007. It raised an undisclosed amount from Inventus Capital Partners and Helion Venture Partners in 2011. In October 2012, it secured $7 million in Series B, led by Lightspeed Venture Partners. Existing investors Inventus and Helion also participated in that round.
AI-based startups that have recently raised funding include Bangalore-based Niki.ai, which received an undisclosed amount of investment from Ratan Tata and Unilazer Ventures in May. In June, Gurgaon-based Staqu raised funding from the Indian Angel Network.
Also Read-