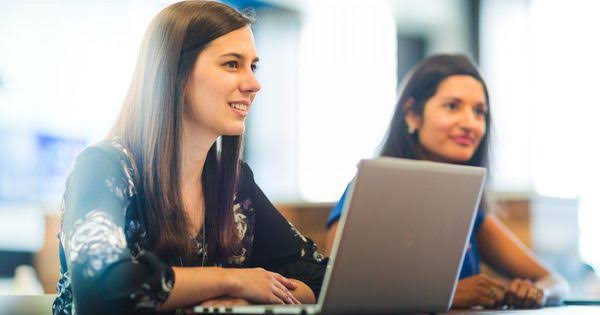 India has come a long way from the Industrial Revolution to the age of Information Technology. And from there, the country has progressed to an era of different social handles. In each type of industry, the number of women have increased. That is because of the rise in the level of awareness and education. Partaking the responsibilities in the corporate as well as the government sector, women are steering their way upways in jobs. Starting their struggle at home from managing home, kids and family to bearing performance pressure in office, for women it is about winning the battle.
When women strive hard to deliver great standards at work, they should expect the following things from their employer.
Gender Equality: It is a much talked about factor in Indian society. India ranks 108th in the WEF gender gap index. The number of females working will be less but there should be no disparity. The criteria of selection and environment of work should be convivial for both. Women do not seek mercy but should expect equal treatment for work.

Group Medical Insurance Policy: When you are working for considerable hours in an office, you are keeping your health at stake. Health comes first because with a poor state of body, you can not perform. Hence, as a woman you should expect your employer to provide a Group Medical Insurance. It should cover you for maximum possible diseases. Other than this, the health insurance will cover you for maternity expenses also. This in a way brings a lot of breathers for you to manage funds. Your health insurance policy can take care of your expenses when you have not actually planned for it.

Maternity Benefits: Working at the corporate office for 10-12 hours keeps you away from your kids. If you are a new mother, you should expect your boss to happily approve of your maternity leave. This should be done with mutual consent so that none of the party suffers. Also, there should be a proper nursing room or a creche facility, especially if the number of female employees is higher. Your work and your child both need you. Work-life balance can be created only if you get such benefits at the workplace.

Equal Growth Opportunities: At the office, you are expected to participate in every job responsibility just like your male counterparts. If that is the case, then you should expect your boss to offer you equal growth opportunities. There should be no bias at all.

Safe Conveyance: The crime against women is on the rise as more women step out of their house to work. You can not stop working. But keeping this in mind, you should expect your boss to mind your safety. The employer should make arrangements for safe conveyance. It should be done for both the pick and drop of the employee.

Equal rewards and work appreciation: You should demand from your employer to compensate you equally. If the environment, performance scale, and benchmarks are set the same as that of others, then you should demand equal rewards. There should be no discrimination. The awards for appreciation should be the same.

Strict HR policies for gender criticism or marks: The integrity of employees should be of sheer importance for the employer. As a woman, if you suffer from an eavesdropping or gender criticism, you should expect your employer to help you. The employer should take strict action against what happens. After all, every woman would want to be at a workplace where the environment should be congenial. A strict action from the HR department should be taken, if anything of this sort happens.

Family-Friendly Environment: Women in India take their family's responsibility on priority. But they would also understand the importance of their job. Consistent performance is their own struggle to keep going. But if a workplace offers both a family-friendly environment that keeps women away from stress, then their retention is higher. As a woman, you should request your boss for such a working environment. It will motivate females for higher work deliveries and aid them prove their loyalty.
Women have proved their capacity by managing family and performing at work, both! They know how to balance things. And to keep them going for long, expecting things from employers can help.