Over 80 cryptocurrency firms are considering establishing a presence in Hong Kong, according to the city's Financial Secretary, Paul Chan Mo-po. In a recent blog post, Chan revealed that he had met with representatives from several cryptocurrency companies during his visit to the United States earlier this month. He said that these companies were interested in setting up operations in Hong Kong due to its favorable regulatory environment and access to Asian markets.
Chan's comments come at a time when Hong Kong is looking to establish itself as a hub for the cryptocurrency industry. The city has already attracted several major players in the space, including crypto exchanges Huobi and Bitfinex, and is home to a growing number of blockchain startups.
The Financial Secretary highlighted the importance of innovation and technology to Hong Kong's future economic development. He said that the government is committed to promoting the development of the fintech industry and creating a favorable environment for businesses to grow.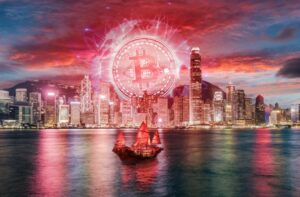 One of the key factors that makes Hong Kong attractive to cryptocurrency companies is its relatively light-touch regulatory regime. While other jurisdictions, such as the United States and China, have been cracking down on cryptocurrency trading and Initial Coin Offerings (ICOs), Hong Kong has taken a more permissive approach. The city's Securities and Futures Commission (SFC) has issued guidelines on the regulation of cryptocurrency trading platforms, but has not banned the activity outright.
This approach has attracted criticism from some quarters, who argue that Hong Kong risks becoming a haven for fraud and money laundering. However, proponents of the cryptocurrency industry argue that a light-touch regulatory regime is necessary to foster innovation and growth.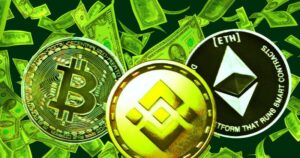 In addition to its regulatory environment, Hong Kong also benefits from its location at the heart of Asia. The city is a major financial hub, with a highly developed banking sector and a large pool of talented professionals. This makes it an attractive base for cryptocurrency companies looking to tap into the rapidly growing Asian market.
Despite the growing interest from cryptocurrency companies, there are still some challenges that need to be overcome. One of the biggest obstacles is the lack of clarity around taxation and accounting for cryptocurrencies. This has led some companies to hold off on establishing a presence in Hong Kong until the regulatory landscape becomes clearer.
In conclusion, the interest from over 80 cryptocurrency firms in establishing a presence in Hong Kong is a positive sign for the city's growing fintech industry. However, it remains to be seen how the regulatory landscape will evolve in the coming years, and whether Hong Kong will be able to maintain its position as a hub for the cryptocurrency industry. Nonetheless, the government's commitment to promoting innovation and technology suggests that the city is well placed to continue attracting top talent and investment in the sector.
Comments
comments