After years of rapid expansion and recruiting, Alphabet Inc., the parent company of Google, announced that it will slash 12,000 positions or more than 6 per cent of its worldwide employment. This makes it the latest tech giant to declare employment cuts.
CEO Sundar Pichai informed staff via email on Friday that the reductions will impact positions across the board and throughout the whole firm, and that he accepts "full responsibility for the decisions that led us here."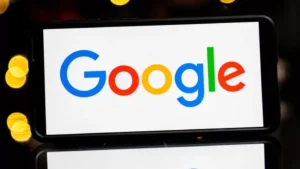 With the reductions, Google followed a variety of those other tech titans that have reduced significantly activities during a collapsing world economy and rising hyperinflation. Twitter Inc., Amazon.com Inc., and Meta Platforms Inc. have all reduced staff.
Google has avoided significant employee layoffs for the longest period in the information technology industry because of a stable search business. Unfortunately, the business is experiencing a decline in digital ads, and its cloud computing segment is still lagging behind Amazon and Microsoft Corp.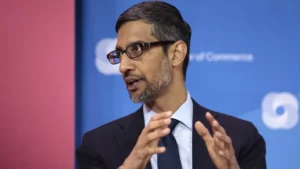 "These are important moments to sharpen our focus, reengineer our cost base, and direct our talent and capital to our highest priorities," Pichai wrote in the email.
He claimed that the firm seems to have a "substantial opportunity" regarding artificial intelligence, a major area of investment where Google has experienced a recent rise in rivalry.
The company's earnings and revenue in October fell short of analyst estimates. Comparing the preceding year to this, revenue fell 27% to $13.9 billion. At the moment, Pichai vowed that Google will reduce costs, and Ruth Porat, the chief financial officer, estimated that the number of newly created positions will drop by more than 50% from the third quarter to the fourth.
Shareholder demand to take a more aggressive approach to reduce expenses led to Google's workforce decrease. In an open letter in November, TCI Fund Management Ltd. requested Google to openly declare a goal for profits, raise the amount of stock bought back, and cut losses in its holdings of Other Ventures, Alphabet's moonshot business.
TCI Managing Director Chris Hohn observed that Alphabet's workforce had grown 20 per cent annually since 2017 and added, "The company has too many employees and the cost per employee is too high."
Challenger, Gray & Christmas Inc., a human resources consultancy firm, reports that 97,171 jobs were lost in the technology industry in 2022, a rise of 649% from the year before.
Several cost-cutting actions have been taken by Google in recent months, including the permanent shutdown of Stadia, its cloud gaming platform, and the cancellation of the next-generation Pixelbook laptop. Notably, an Alphabet biotechnology division, announced earlier this month that it was laying off 15 per cent of its workforce.
In the US, impacted employees would receive 16 weeks of severance pay and six months' worth of medical benefits, according to Sundar, whereas other areas would earn packages depending on the specific regional laws and traditions.