Andy Jassy, the current CEO of Amazon, has declared layoffs. Jassy claimed that reductions would affect more than 18000 personnel, the majority of them from India. Previous speculations said that Amazon may fire up to 1000 staff in India from several areas, including tech, human resources, and many others.
It seems that the tech company has decided to lay off workers worldwide, including in India. Jassy claimed in a blog post from last week that the business will approach impacted workers after January 18.
Many affected personnel have used social media networks like Twitter and LinkedIn to disclose that they have been fired and are searching for new jobs as Amazon's reductions began.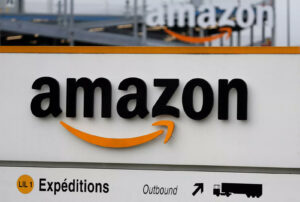 According to people familiar with India Today Tech, reductions have impacted a variety of divisions that operate out of facilities in Bengaluru, Gurugram, as well as other locations. The most affected teams are the ones that suffer losses. Both new workers and seasoned staff are included in the laid-off staff.
The affected employees have received an e-mail from Amazon notifying employees that they are being fired. Our sources suggest that the email requests the individual to contact the leadership group on a specific date to gather additional details about the scenario.
Elon Musk's Twitter is deliberately ignoring the firm's commitment to providing 5 months severance package made in the same email. The majority of the former Twitter workers terminated by Elon Musk a year ago are reportedly awaiting details on their compensation. Some staff are unhappy with the firm's payout method upon receiving severance mail that did end up in their junk folder.
Job cuts at Amazon have recently begun and are predicted to continue for another few weeks. The Amazon CEO claimed in a blog article published last week that the company recruited too many individuals during the outbreak and will have to terminate thousands of staff in the following weeks.
"This year's review has been more difficult given the uncertain economy and that we've hired rapidly over the last several years," the Amazon CEO noted in the official blog post.
"We plan to eliminate just over 18,000 roles. Several teams are impacted; however, the majority of role eliminations are in our Amazon Stores and PXT organizations," Jassy wrote in the blog post. As some relief to impacted employees, Jassy promised to offer severance pay, health benefits, and other necessary support to impacted employees.
"S-team and I are deeply aware that these role eliminations are difficult for people, and we don't take these decisions lightly or underestimate how much they might affect the lives of those who are impacted. We are working to support those who are affected and are providing packages that include a separation payment, transitional health insurance benefits, and external job placement support," the Amazon CEO wrote in a blog post.
Many of the affected Amazon India staff have used LinkedIn and Twitter to spread the news and search for new employment options. The technology company has also removed full-time work offers, putting the applicant without any work at all. Meanwhile, Meta announced withdrawing full-time contracts and suggested that recruiting will be limited throughout 2023.