The Communications Workers of America (CWA) filed its first Unfair Labor Practice (ULP) charges against Apple for the illegal termination of employees for organizing a union.
It filed two charges of ULP with the National Labor Relations Board (NLRB) yesterday. The case was filed on behalf of two retail workers of Apple in Kansas City and Houston who were terminated and faced oppression on the job for exerting their privilege to organize.
The accusations state that Apple terminated five employees at its Country Club Plaza location in Kansas City without permission, although some of the terminated employees were pressured into signing a "Release of All Claims" in return for a poor severance payout.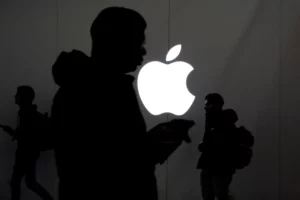 The NLRB determined last month that employers cannot request extensive severance contracts that restrict ex-employees from protesting union-busting as well as other problems they faced at the work.
In the Houston shop in Memorial City, each Apple employee was questioned whether they supported their union, assured better working conditions if they didn't, and threatened with worsened work environment if they continued organising. In response to the employees' ongoing support of their union, they were also disciplined.
"Apple management said I was fired for a typo in my timesheet that I had documented and tried to correct. Yet, it is clear the real reason I was fired was for exercising my right to organize and win a protected voice on the job."
"Apple then attempted to silence me by having me sign a release in order to receive my severance package. No one working at Apple should be interrogated, intimidated, or silenced for trying to organize and win our fair share," said D'lite Xiong, a former Kansas City, Mo., Apple retail worker.
Since Apple retail staff started organising a little more than a year ago, the firm has taken the low path, keeping Littler Mendelson, a notorious union-busting agency, and initiating an organized, nationwide campaign to crush unions. The same kinds of inquiry, intimidation, and attempted silence have been encountered by employees at many stores.
The CWA has reacted by charging the trillion-dollar firm with engaging in unfair labour practices by limiting its staff's ability to organise for better wages and working conditions. At retail locations in Atlanta, New York, Oklahoma City, Houston, and Kansas City, CWA has now issued ULPs claiming that Apple has retaliated against worker organising.
"From Starbucks to Apple, the union-busting playbook used by unimaginably wealthy corporations is always the same—isolate, intimidate, fire, and silence. It is clear that Apple's senior management team does not respect their workers' legally protected right to organize and negotiate for better pay and working conditions."
"Apple has chosen to continue to break the law, so we will continue to hold the company accountable because no corporation is above the law. Apple's attempt to interfere with worker organizing is only strengthening the resolve of workers to win a seat at the negotiating table," said Claude Cummings Jr., Vice President of CWA District 6.
Jesse Mason, a Verizon Wireless employee from the Seattle region, was recently recalled and awarded payment for severance wages and damages after being unfairly let go by the firm for engaging in union organizing.
Comments
comments