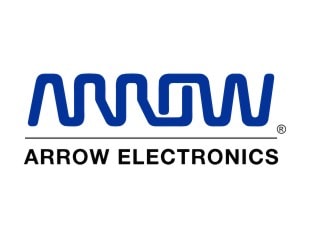 02 January 2018, India:
US based Arrow Electronics announced today that it has signed a definitive agreement to acquire global product engineering services firm eInfochips. The transaction size has not been disclosed yet.
After this acquisition, eInfochips will act as a fully owned subsidiary of Arrow Electronics Inc. The acquisition is expected to close this month, after successful completion of all closing conditions and upon receiving the statutory approvals.
Michael J. Long, Chairman and Chief Executive Officer at Arrow, said, "Upon close of this acquisition, eInfochips advances our IoT strategy, expands our offerings, and moves us into the rapidly growing IoT services market. This acquisition adds over 1,500 IoT solution architects, engineers, and software development resources to Arrow's already leading position in IoT design services."
Matt Andersom, Chief Digital Officer of Arrow said, "Arrow has redefined design engineering with our industry-leading eDesign digital platform. Customers now collaborate on Arrow.com with hundreds of online-enabled engineers. Our engineers help customers with online reference designs, cloud-based design tools, and our eDesign platform".
Anderson further added, "Connecting eInfochips' IoT capabilities and engineers to our eDesign platform will substantially augment the scale of eInfochips' services, delivered via digital tools, to Arrow's 125,000 customers".
Pratul Shroff, CEO at eInfochips said, "This acquisition by Arrow will allow us to leverage synergies between our engineering capabilities and digital offerings with Arrow's tremendous breadth of electronics and enterprise products and solutions, and digital operations, including in IoT."
Pratul added, "This acquisition is also a testament to our engineering execution, expertise in connected devices and connecting them to the cloud, and the trust that our clients place in us. We are excited to join forces with Arrow to further add value to our clients across the world."
Avendus Capital was the adviser of eInfochips in the transaction.
eInfochips was founded in 1994. It works in the areas of product engineering, device life-cycle management, IoT and cloud frameworks, intelligent automation and video management.
Arrow Electronics provides products, services and solutions to industrial and commercial users of electronic components and enterprise computing solutions.  It serves as as supply channel partner for more than 125,000 original equipment manufacturers, contract manufactures and commercial customers through a global network of more than 465 locations in 90 countries. (Source : www.arrow.com)
(Image – ZipRecruiter)
Comments
comments