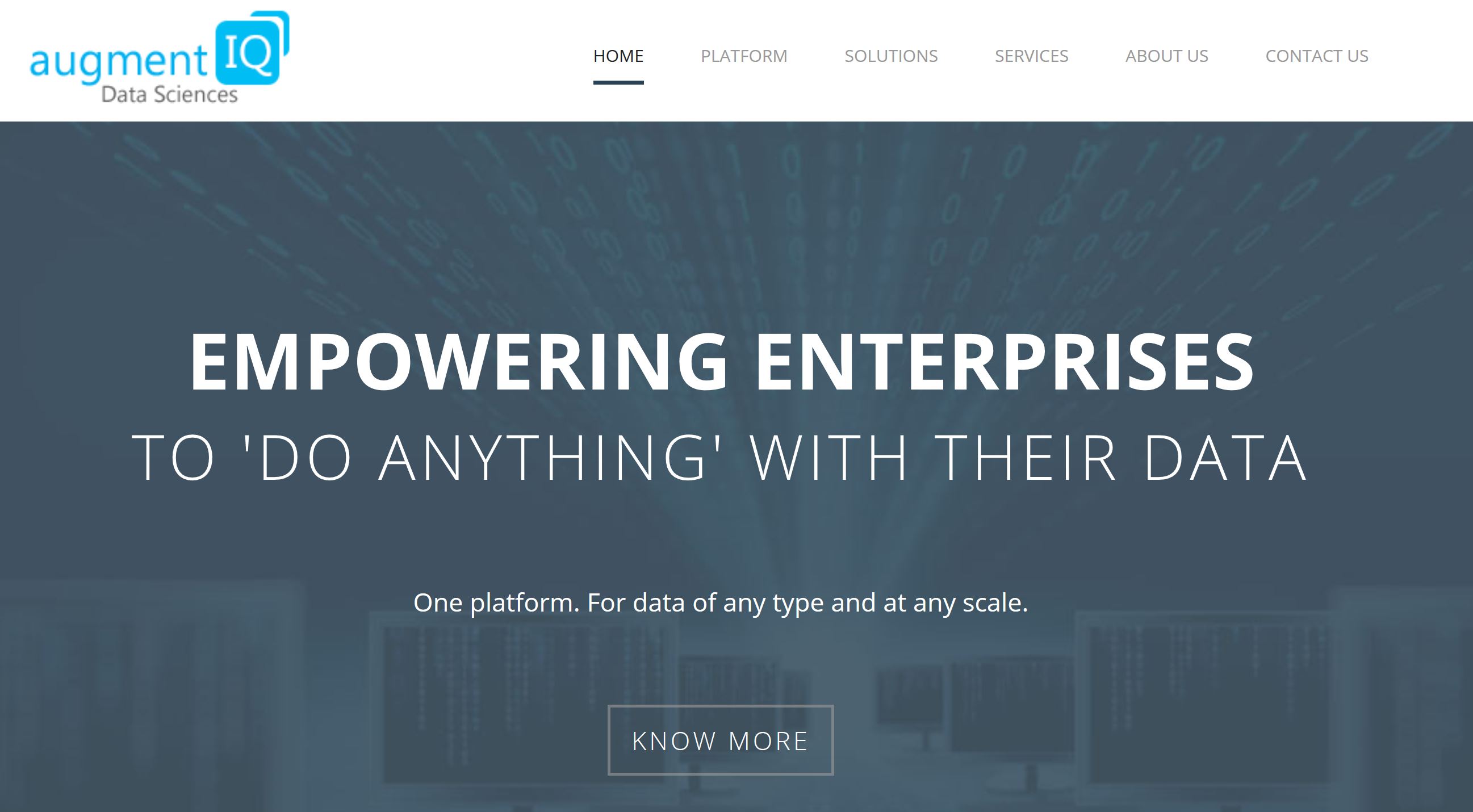 The term 'Big Data' has been widely discussed for the last few years now. And like every technology, the Big Data Technology too went through its adoption cycle beginning with some uncertainty around implementation and applications of the technology. Today however Big data is much more of a reality. A number of early adopters have adopted Big Data applications and in the next 10 to 12 months, the industry is expected to fully realize the potential of this technology.
AugmentIQ, a Pune based company that works in the area of Big Data has come up with a proprietary platform MAXIQ.  The MAXIQ platform comes with an intelligent engine that transforms Business Analysts' definition of data products into Big Data Applications – without the need of any specialized Big Data Technology knowledge & programming effort. Its open & extensible architecture enables the re-use of existing analytical assets & integration of specialized third party components.
While a number of Big Data applications work towards collating data from multiple sources and making sense of this data, what differentiates the MaXIQ platform is its ability to access the existing analytics applications and work in conjunction with these applications to create insights for organizations.With its pre-built connectors to various sources, as well as APIs to access external data, MAXIQ makes data ingestion very easy.
Sachin Vyas  founded AugmentIQ Data Sciences in 2012 in Pune.Sachin has over 16 years of experience as a technology leader, at start-up & large companies, globally and in India. Prior to founding augmentIQ, Sachin was the Sr. VP & CTO at High Mark, India's first & world's largest micro-finance Credit Bureau.Prior to joining High Mark, Sachin has worked with Kanbay Software/Capgemini (Financial Services) in various roles in Delivery Management, Accounts Management & Technology solution development – for global BFSI clients. Sachin is an engineer from NIT Nagpur.
Since the time AugmentIQ started, the company has grown 50 to 60 times. The company foraryed into the services areas before venturing into creating a platform and has been able to remain profitable since day one. On the MAXIQ platform, the company has seen a 100% growth.
AugmentIQ is currently working with one of the top banks in the country where volumes of data were leading to longer processing time and inefficiencies. with AugmentIQ's solution, the banks has been able to reduce its transaction processing time for a particular type of transaction from 48 hrs to 10 minutes. This has led to huge cost savings for the bank.
Going forward AugmentIQ is planning on strengthening the existing platform as well as creating solutions on this existing platform. The company also plans to extend into multiple verticals. AugmentIQ will continue to focus on the India market in the near future.