After several countries banned TikTok, Australia became another country to ban the use of TikTok on government devices over security worries.
Prime Minister Anthony Albanese on Monday declared openly a wide prohibition on the app, following consideration by the Home Affairs unit.
As per The Australian, the move was made after concerns were put forward about the ByteDance-owned app using data of the general public to the Chinese Government and this becoming a threat to Western security.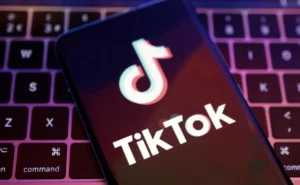 The ban will extend to Victoria state as per The Age newspaper. It also reported that the state government will follow the guidance of the federal government.
Australia becomes another country to ban TikTok from government devices. Several other countries including the United States, Britain, New Zealand, Canada, Belgium and the European Commission have already discontinued the use of TikTok.
Lee Hunter, general manager of TikTok in Australia and New Zealand, said the company is "extremely disappointed by this decision, which, in our view, is driven by politics."
"Our millions of Australian users deserve a government which makes decisions based upon facts and who treats all businesses fairly, regardless of country of origin," he said.
Mark Dreyfus, Attorney-General informed that the decision was made from the advice given by the intelligence agencies and would start "as soon as practicable".
He further added that the government would authorize some exemptions on a "case-by-case basis" with "appropriate security mitigations in place".
An analyst with the Australian Strategic Policy Institute, Fergus Ryan said banning TikTok from official devices was a "no-brainer". "It's been clear for years that TikTok user data is accessible in China," Ryan told AFP.
"Banning the use of the app on government phones is a prudent decision given this fact." He said Beijing would likely "perceive it as unfair treatment of and discrimination against a Chinese company".
TikTok on the other hand has denied all the allegations. TikTok said in a statement: "If confirmed, we are extremely disappointed by this decision which, in our view, is driven by politics, not fact.
"We are also disappointed that TikTok, and the millions of Australians who use it, were left to learn of this decision through the media, despite our repeated offers to engage with government constructively about this policy.
"There is no evidence to suggest that TikTok is in any way a security risk to Australians and should not be treated differently to other social media platforms."
China "has never and will not require companies or individuals to collect or provide data located in a foreign country, in a way that violates local law", foreign ministry spokesperson Mao Ning said in March.
TikTok has declared such bans were "rooted in xenophobia" while pressing that it is not owned or managed by the Chinese government.