Avalanche witnessed a growth of 20% after announcing partnership with Amazon. Experts say that the partnership will help scale blockchain adoption across enterprises, institutions, and governments. With Ava Labs joining the AWS Partner Network (APN), it can deploy products on AWS with more than 100,000 partners worldwide.
Amazon Web Services (AWS) will contribute "substantial amounts of AWS credits to projects looking to deploy subnets on Avalanche," Ava Labs founder and CEO Emin Gün Sirer wrote on Twitter. "This is a big deal. It's not your grandfather's 'AWS partnership announcement.'"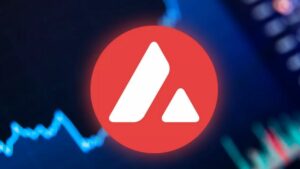 What is Avalanche?
Avalanche is a smart contract protocol that bills its Layer 1 C-chain as a low-cost alternative to Ethereum, which alarmed users in 2021 with skyrocketing transaction fees. AWS, meanwhile, is the world's leading cloud infrastructure provider that raked in revenue of $19B in the third quarter of 2022.
Avalanche offers a multichain framework composed of application-specific "subnets" built on top of its main chain. Subnets have driven much of the growth in the Avalanche ecosystem of late, according to crypto data firm Nansen.
Ava Labs, the team behind the layer one (L1) smart contract platform network Avalanche, has partnered with Amazon Web Services (AWS), according to an announcement made on Jan. 11, 2023. Founder and CEO of Ava Labs, Emin Gün Sirer, said the collaboration was a "big deal" and, in comparison with other blockchain announcements that involved AWS, he insisted that this partnership is "meaningful."
The founder and CEO of Ava Labs, Emin Gün Sirer, commented on the announcement Wednesday afternoon Eastern Time. "This is a big deal," Gün Sirer tweeted. "It's not your grandfather's 'AWS partnership announcement.' Let me explain in plain English. In the past, other chains have paid AWS to host some nodes, and [have] pitched this as 'AWS partners with Some Chain.' In reality, 'Some Chain' was paying AWS — they were a client of AWS. There was no meaningful partnership."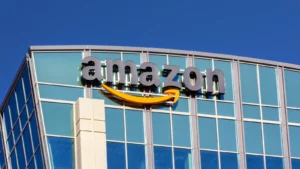 Avalanche nodes can now also run in the AWS GovCloud for government-related data storage. This means that government organizations that must adhere to stricter data control regulations would still be able to adopt Avalanche technology for public sector projects.
"It has been a huge boon for both individual and enterprise developers to be able to spin up nodes and test networks on the fly with AWS in whatever legal jurisdiction makes the most sense for them," said Emin Gün Sirer, Founder and CEO of Ava Labs, in a statement. "I'm proud that we've implemented a protocol that can accommodate millions of participants with near-instant finality."
Last quarter, Avalanche started developing five to six live Subnets, Wu said. But in the testnet phase, there are over 100 Subnets that will be deployed in the next six to 12 months "at least." "We're looking forward to sharing this partnership with the hundreds of Subnets that will be launched this year so I'm excited about what this can be, not just what it is."
Wright echoed that sentiment: "When you multiply Activate times Avalanche times Subnet, you have something that's a seminal moment. I think blockchain [technology] will become a commonplace and used in our marketplace by developers.
Comments
comments