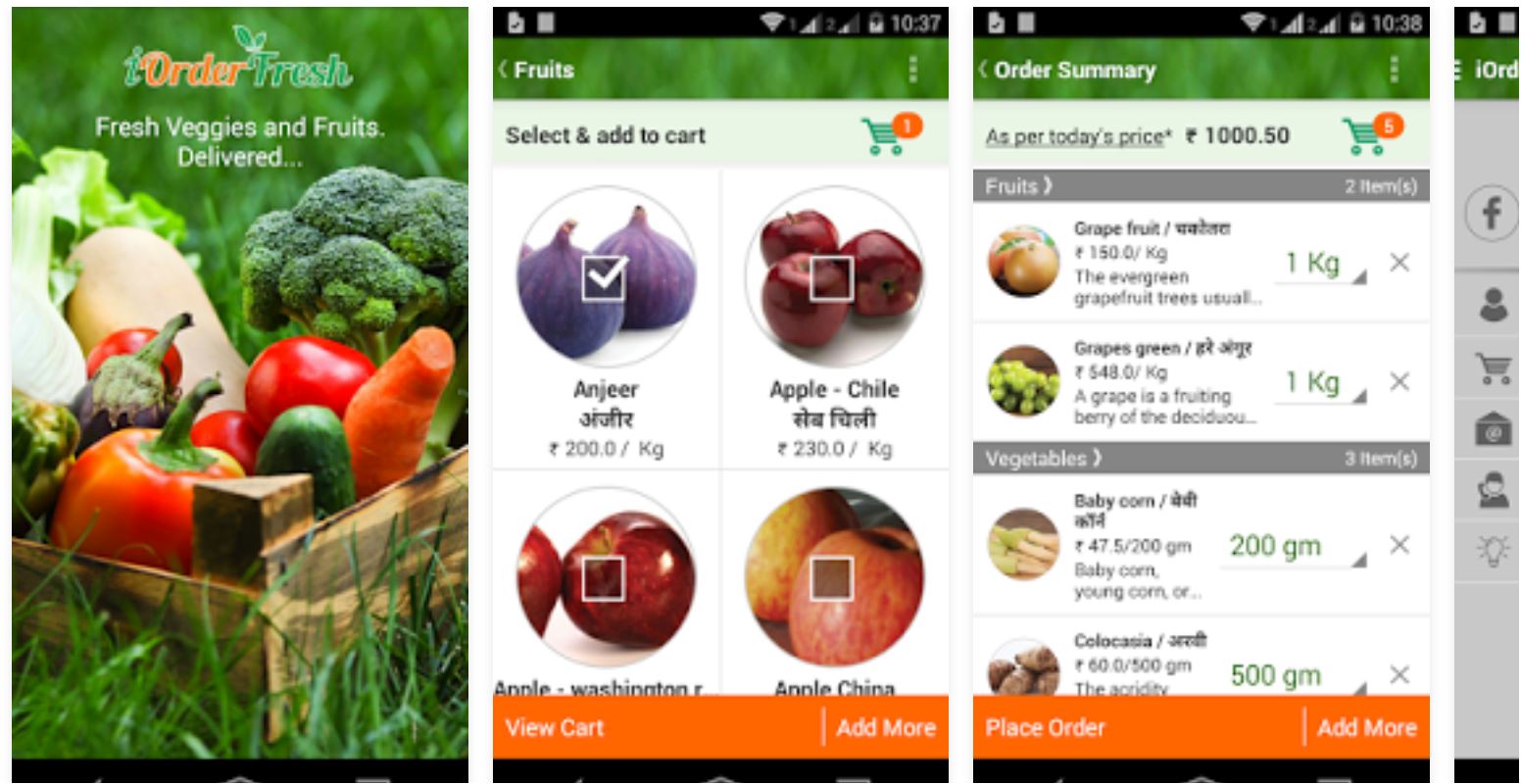 New Delhi, August 7, 2015: iOrderFresh, the mobile-first, fresh food and grocery retail brand from Supply Chain Analytics and Technologies Pvt. Ltd. has announced a strategic investment of an undisclosed amount from Best Foodworks Pvt. Ltd.
Launched in December 2014, iOrderFresh delivers fresh fruits, vegetables, dairy, bakery products, pulses and organic food to customers. The Company markets its products through a mobile app named iOrderFresh, available on Android (Google Play Store) and iOS (App Store). It delivers products to the doorsteps of customers by procuring them directly from large wholesalers ('mandis') on the same day. To ensure complete customer convenience, the payment can be made through multiple options including Cash on Delivery, Mobile Wallet, Credit / Debit Cards and online payment gateways.
Brainchild of Nitin Sawhney, iOrderFresh currently operates in the Delhi-NCR region with a key proposition of 'FRESH PRODUCE from Farm to Kitchen'. Sawhney is the former COO of BagItToday.com, India Today Group's lifestyle marketplace. He had successfully mobilised strategic funding from Axel Springer AG for the BagIt venture in 2010.
Best Foodworks is founded by Alkesh Tandon who is the Executive Director of Nelson India, a reputed corporate design firm providing architecture, interior planning and space management solutions. Following this investment, Alkesh will join the Board of iOrderFresh and provide strategic guidance to grow the business exponentially.
Speaking on the occasion, Alkesh Tandon said, "The smartphone is ubiquitous in modern India and slated for tremendous growth. We are seeing how online shopping has shifted from a trend to a lifestyle. The m-Commerce tide is yet to sweep the country and we are certain that grocery shopping will be on top of the list, given our fast-paced lives. We are excited to partner with iOrderFresh, which we believe will redefine the food consumption supply chain of NCR and progressively across India. At Best Foodworks, we are constantly looking at opportunities which are aligned to the consumption story of the Indian economy."
Nitin Sawhney, Founder and CEO, iOrderFresh explained, "Online grocery though still nascent, is at a sunrise stage in India. In the past 3 months alone we have seen volumes double with negligible marketing spends. We are committed to delivering the best quality Fresh Produce to our customers day after day. Our action plan is to emerge as the leading player in the NCR region and then expand to other cities. We will be expanding our product offerings with the inclusion of new categories very soon. The money raised in this round will be invested in bolstering our technology, supply-chain, customer acquisition and services.
Customer registrations scaled to 25,000 within 3 months of launching the mobile app and have since doubled to over 50,000 with 55% buyers being repeat customers. iOrderFresh is introducing multiple consumer touch points in the near future, such as, website, order-by-phone, order by message and will also offer multiple time slots for delivery to customers. Over the next few weeks, it plans to introduce delivery of 'fresh milk', procured directly from farms.
Delhi based Acuity Capital were the sole advisors for this transaction.
Comments
comments