Byju's, one of India's most well-known edtech heavyweights, has recently made news for its difficulties and tactical decisions in the rapidly changing edtech market. The organization, which is renowned for its cutting-edge approach to education, is experiencing a financial crisis, which is forcing delays in settling claims from fired workers and the beginning of asset sales. We examine the main developments, the companies concerned, and the potential effects of these actions on Byju and the larger edtech industry in this article.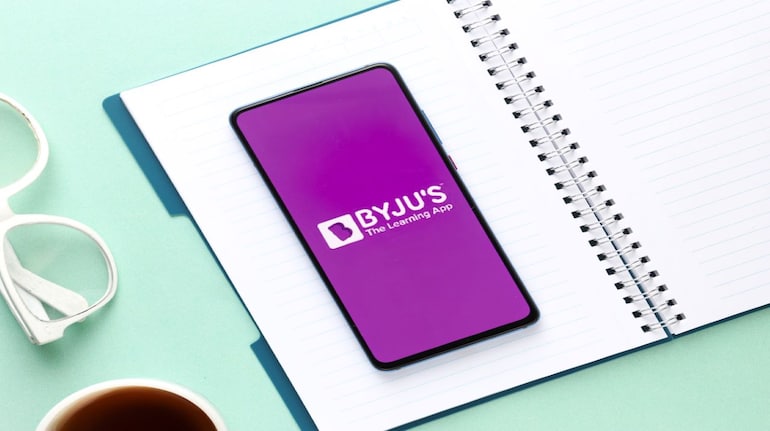 Credits: Money Control
Byju's Workforce Reduction and Delayed Settlements
Byju's began a large personnel reduction in June of this year, affecting up to 1,000 workers from a variety of departments, including mentorship, logistics, training, sales, post-sales, and finance. This action was described by the corporation as a strategic one on the road to profitability. What transpired, however, was an unanticipated delay in completing its obligations to the impacted employees.
Employees who were laid off were first notified that as part of their final settlements due by September 15, they would receive their salary for both June and July as well as additional incentives. Unfortunately, the impacted employees received an email from the company on September 14 informing them that their dues would not be paid right away. The employees can now anticipate receiving their outstanding payments in accordance with the updated schedule indicated in the email.
The Companies Involved: Byju's and Its Lenders
Byju's, which former teacher Raveendran created more than ten years ago, shot to fame in March 2022 when it closed a huge $800 million investment round at a valuation of $22 billion, making it India's most valuable business. But the business has recently come under scrutiny due to its problems.
Byju's recently sent a proposal to its lenders as part of its efforts to control its liquidity problems and fulfill its obligations. In the plan, the corporation states that it intends to pay off its $1.2 billion term loan B in full within the following six months. This ambitious proposal calls for a $300 million initial payment during the following three months.
Aakash Educational Services, one of Byju's main assets, is one of the key lenders in this scenario. In May, Davidson Kempner, a US-based asset management company, gave Byju $250 million through structured loans based on those anticipated income flows. However, Davidson Kempner withheld almost $150 million as a result of difficulties in Byju's negotiations with its lenders, which caused a technical default on the loan.
Impact on Byju's and the Edtech Sector
Byju's Rebuilding Efforts
Byju's has not bowed down to these difficulties. The company has taken strategic actions in an effort to rehabilitate itself and handle its different problems. It has hired business experts Rajnish Kumar and TV Mohandas Pai to advise its board on operational issues. To address issues with its employees, Byju's also hired Infosys veteran Richard Lobo as its head of human resources.
Asset Sales
One of Byju's most remarkable actions was the choice to list important assets for sale. Byju's intends to make roughly $1 billion by selling platforms like Great Learning, which focuses on upskilling, and Epic, a novel reading platform. The company's financial stability may be significantly impacted by this strategic choice.
Fundraising Efforts and Potential Impact on the Edtech Sector
Byju's is actively seeking funding to ease its cash flow problem. Sovereign wealth funds situated in the Middle East have expressed interest in taking part in the fundraising round. Although the outcome of these efforts is yet uncertain, obtaining funds would not only assist Byju's in overcoming its current difficulties but also have an impact on the larger edtech industry.
In recent years, the edtech sector has grown rapidly, particularly in the wake of the COVID-19 pandemic. Through the provision of affordable online learning options, businesses like Byju's have been instrumental in transforming education. However, difficulties faced by a significant firm like Byju's might cause reverberations throughout the sector.
Byju's may continue to develop and grow if it is successful in obtaining the required funding, further strengthening its place in the market. The growth trajectory of other participants may be impacted if it encounters challenges because investors and stakeholders in the edtech sector may become more cautious.
Conclusion:
A pioneer in the Indian edtech sector, Byju's is currently navigating a difficult era characterized by layoffs, postponed payments, and a cash crisis. The business's capacity to recover and prosper in a cutthroat environment will depend on its strategic decisions, including asset sales and fundraising initiatives. The result of Byju's trip may also have broad repercussions for the edtech industry as a whole, affecting investor sentiment and future growth possibilities. Byju's acts as a case study on resiliency and adaptability in the face of hardship as the education technology industry continues to develop.