Today, the Central government of India has ordered setting up a committee that will assess whether existing antitrust laws in the country are sufficient enough to deal with the challenges that have risen up due to the digital economy. The committee is required to submit to the government a draft Digital Competition Act within three months.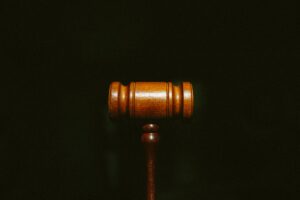 The move comes in the middle of increased regulatory antitrust-related inspection  of big tech companies like Google, which was fined by the Competition Commission of India in 2022 for two separate instances for reportedly abusing its market dominance in the Android mobile device ecosystem, and the app store market. Other than that, a Parliamentary panel has, in a report, also suggested to frame 'ex-ante' regulations to counter the market dominance of large tech companies.
The committee will be headed by the Secretary of the Ministry of Corporate Affairs (MCA), and will comprise of eight other members including the Chairperson of the CCI. The joint secretary for competition at the MCA will join the committee as a member secretary.
The other seven members of the committee are from the private sector and various law firms such as Saurabh Srivastava, co-founder industry body Nascomm; Pallavi Shardul Shroff of Shardul Amarchand Mangaldas; Haigreve Khaitan of Khaitan & Co.; Anand Pathak of P&A Law Offices; Rahul Rai of Axiom5 Law Chamber; Aditya Bhattacharjea, former professor at the Delhi School of Economics; and Harsha Vardhana Singh of IKDHVAJ Advisers.
The Ministry of Electronics and IT (MeitY), Niti Aayog, Department of Commerce, Department of Economic Affairs, Department of Consumer Affairs, and the Department for Promotion of Industry and Internal Trade (DPIIT) will also have to nominate representatives to the committee.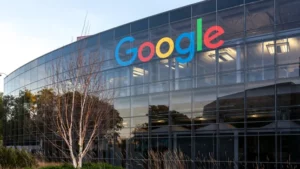 According to the order, the committee will "review whether existing provisions in the Competition Act, 2000 and rules and regulations, framed thereunder are sufficient to deal with the challenges that have emerged from the digital economy". It will also inspect the requirement for an ex-ante regulatory system for digital markets through a separate legislation and study the practices of "systemically important digital intermediaries" which "limit or have the potential to cause harm in digital markets".
In December last year, the Competition Commission of India, imposed two penalties on Google in different cases. One of the fines, worth over 1,300 crore, has been levied on the company for reportedly "abusing its market dominant position" in multiple dominions related to the Android mobile device ecosystem in the country.
Google has stated that the order will cause devices getting expensive in India and lead to proliferation of insecure apps that will pose threats for individual and national security.