On March 24th, 2023, the Commodity Futures Trading Commission (CFTC) filed a lawsuit against Binance, one of the largest cryptocurrency exchanges in the world, for allegedly violating several regulations. The CFTC is accusing Binance of allowing Americans to trade derivatives without registering with the agency and failing to implement adequate anti-money laundering (AML) and know-your-customer (KYC) measures.
According to the CFTC, Binance has been operating a trading platform that offers derivatives to US citizens without registering as a futures commission merchant (FCM) or designating an agent for service of process. The CFTC claims that Binance's actions violate the Commodity Exchange Act (CEA) and CFTC regulations.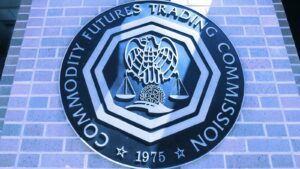 The lawsuit also alleges that Binance has failed to implement adequate AML and KYC measures, allowing the exchange to be used for illicit activities such as money laundering and terrorist financing. The CFTC claims that Binance's lax AML/KYC measures have led to the exchange's reputation as a hub for criminal activity.
Binance has faced regulatory scrutiny in several countries, including the United States, Japan, and the United Kingdom. The exchange has been accused of operating without proper licenses and failing to comply with AML/KYC regulations. In 2022, Binance was fined $10 million by the UK Financial Conduct Authority (FCA) for AML/KYC failures and suspended operations in Ontario, Canada, due to regulatory concerns.
Binance has not yet commented on the lawsuit. However, the exchange has previously stated that it takes compliance seriously and is committed to working with regulators to ensure that it operates within the law.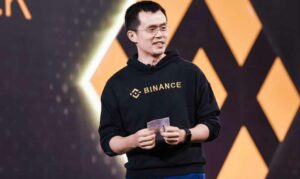 The CFTC's lawsuit against Binance is the latest example of regulators cracking down on cryptocurrency exchanges. In recent years, regulators around the world have become increasingly concerned about the risks posed by cryptocurrency exchanges, including money laundering, fraud, and market manipulation.
The CFTC's lawsuit is also a reminder that cryptocurrency exchanges are not immune to traditional financial regulations. Despite their decentralized and unregulated nature, cryptocurrency exchanges still need to comply with AML/KYC regulations, as well as other financial regulations.
The outcome of the CFTC's lawsuit against Binance could have significant implications for the cryptocurrency industry. If Binance is found to have violated CFTC regulations, other exchanges could face similar scrutiny and potential lawsuits. Additionally, the lawsuit could lead to increased regulatory oversight of the cryptocurrency industry, which could ultimately make it more difficult for exchanges to operate.
In conclusion, Binance's regulatory woes continue as it faces a lawsuit from the CFTC for alleged violations of several regulations. The outcome of the lawsuit could have significant implications for the cryptocurrency industry as a whole.
Comments
comments