06 June 2019, India:
Cleartrip has announced the launch of an innovative 2-dimensional (2-d) filter for flight bookings on its mobile application.
The new 2-d filter will deal with the flight duration and the ticket price which are the two crucial factors that dominate users' travel decisions.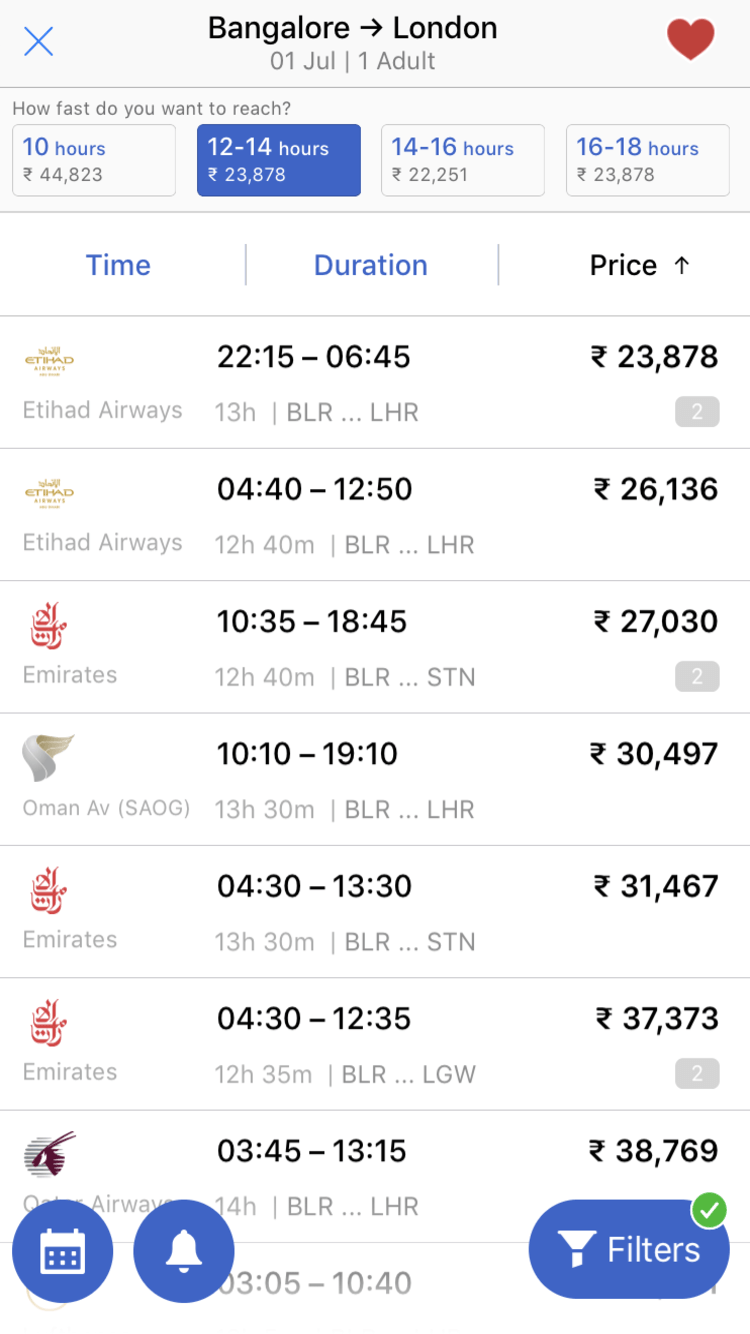 Once the respective travel points are entered, the 2-d filter immediately analyses the available flight options and presents carefully-curated flight buckets based on duration. The fare displayed alongside is the cheapest for the segmented duration.
Subramanya Sharma, Chief Product Officer, Cleartrip, said, "Long-haul travellers have typically had to navigate through several options to find the best flight. The 2-d filter is the perfect tool to help travellers find the sweet-spot for their time vs. money dilemma. We are delighted with the reception and results that this feature has delivered so far, and expect it to become an integral part of the travel booking process on the Cleartrip platform in the near future."
(Image – Cleartrip)