Coinbase CEO Brian Armstrong has recently called upon the cryptocurrency community to support pro-crypto politicians in the United States. In a recent blog post, Armstrong highlighted the importance of backing candidates who understand the potential of cryptocurrency and blockchain technology.
Armstrong argued that the adoption of cryptocurrencies and blockchain technology is still in its early stages and that political support is needed to help the industry grow and develop. He noted that there are many politicians who are still skeptical of cryptocurrencies and who may be inclined to impose restrictive regulations on the industry.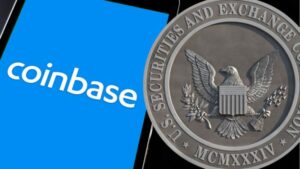 To counter this, Armstrong has encouraged Coinbase users to donate to political campaigns of candidates who are supportive of cryptocurrencies. He specifically mentioned the US Senate race in Wyoming, where pro-crypto candidate Cynthia Lummis is running for election. Armstrong praised Lummis for being "a vocal advocate for Bitcoin and blockchain technology."
Armstrong's call to action has been met with mixed reactions from the crypto community. Some have praised him for taking a proactive stance on political issues that affect the industry. Others, however, have expressed skepticism about the effectiveness of donating to political campaigns and have raised concerns about the potential for corruption.
Coinbase has also faced criticism recently for its own political activities. The company came under fire for donating to the reelection campaign of Senator Brian Schatz, who has been critical of cryptocurrencies in the past. Coinbase defended its decision to donate, stating that it supports candidates from both major political parties who have a positive impact on the industry.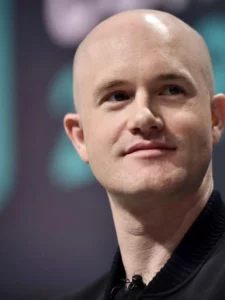 Despite the controversy surrounding Coinbase's political activities, Armstrong's call to action highlights the growing importance of political support for the cryptocurrency industry. As cryptocurrencies continue to gain mainstream acceptance, politicians will increasingly be forced to take a stance on issues related to the industry.
In addition to political support, the cryptocurrency industry also needs to address a number of other challenges. These include regulatory uncertainty, security concerns, and the lack of mainstream adoption. However, as Armstrong notes, political support is a crucial step in overcoming these challenges and ensuring the long-term success of the industry.
Overall, Armstrong's call to action is a reminder of the important role that political support plays in shaping the future of the cryptocurrency industry. As the industry continues to evolve, it will be important for stakeholders to engage with policymakers and advocate for regulations that promote innovation and growth. With the right support, the cryptocurrency industry has the potential to transform the global financial system and create new opportunities for people around the world.
Comments
comments