The European markets showed a recovery on Thursday following an injection of a 50 billion Swiss franc ($53.94 billion) lifeline into Credit Suisse, which set a positive tone for the European Central Bank's interest rate decision later in the day.
Credit Suisse's shares rose by more than 20%, and the main European indexes and Swiss franc all climbed around 1% in early trading, after the Swiss National Bank and the financial regulator FINMA took action on Wednesday.
The SNB confirmed that it will offer "liquidity" to the lender, and Credit Suisse stated that it is taking "decisive action" by borrowing up to 50 billion Swiss francs from one of the world's leading central banks.
Europe's bank shares rebounded by 2.3%, having suffered their sharpest one-day decline in over a year in the previous session, while bond traders sold safe-haven government bonds ahead of the ECB rate decision.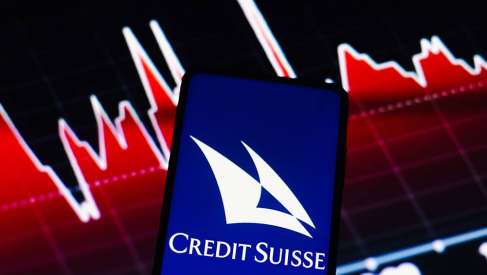 ECB President Christine Lagarde has been indicating a possible 50 basis point hike, but the recent financial turbulence, including the collapse of two U.S. banks, has made it uncertain whether the hike will be 50 or 25 basis points.
Stefan Gerlach, the Chief Economist at EFG Bank in Zurich and former deputy governor at Ireland's central bank, is concerned that the ECB is not paying enough attention to the risks in the banking sector, and that such an oversight could be a mistake.
European Central Bank's interest rate Impact
Gerlach believes that the past week demonstrates the potential dangers of large interest rate hikes, as they could expose weaknesses in the financial system. Germany's two-year bond yield, which is highly responsive to rate expectations, saw a significant drop in yield, signaling a scramble for safety in the market.
Asian shares also fell around 1%, although not with the same intensity as in Europe. The dollar and gold, which are usually sought out by investors during market turbulence, saw decreased demand, while Wall Street futures pointed to a steady start later in the day.
Despite the Swiss National Bank's announcement that it will provide Credit Suisse with a 50 billion Swiss franc loan, some investors remain cautious and believe it is too early to declare the crisis averted. Analysts from JPMorgan assert that the loan will not alleviate investor anxieties and a takeover for Credit Suisse is the most likely outcome.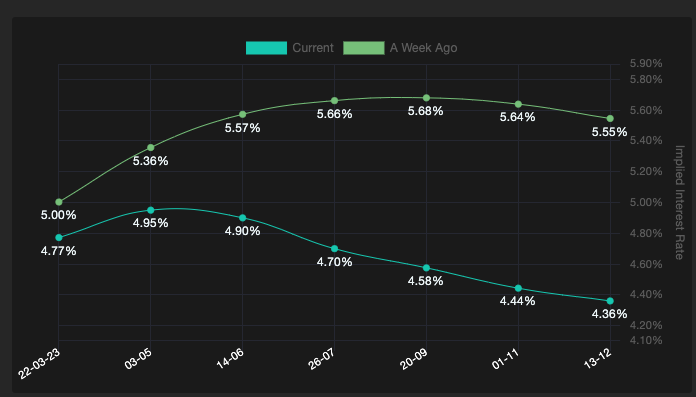 The uncertainty has led to concerns about contagion and fear is spreading throughout the market. The MSCI's Asia-Pacific shares outside Japan index fell 1% to its lowest level this year, while Japan's bank shares saw some recovery but still ended down 3.25%.
Meanwhile, U.S. Treasuries are experiencing their best week since 1987, with yields down more than 66 basis points since last Friday. The euro and Swiss franc are both up against the dollar, while the yen is also gaining as investors continue to prefer safety.
Oil prices have recovered slightly, with Brent crude futures up 0.8% and West Texas Intermediate crude futures rising to $68.08 a barrel.