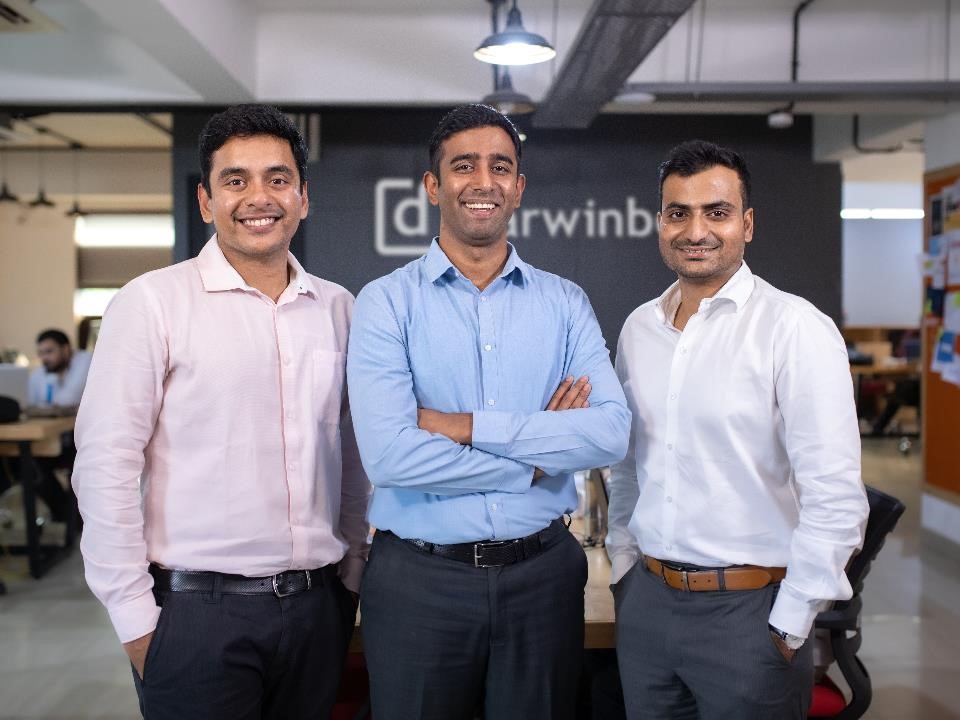 27 September 2019, India:
HR technology platform Darwinbox has raised $15 million Series B investment. The funding wound was led by Sequoia India.
Existing investors Lightspeed India Partners, Endiya Partners and 3one4 Capital also participated in the funding round.
Jayant Paleti, Co-founder, Darwinbox, said, "Talent is core to the success of any business. Our mission from day one has been to build a human capital management system, that puts employees squarely at the center and enables orgs to engage, empower & elevate the potential of their workforce. This has made us the HR platform of choice for 200+ leading Asian enterprises.
Jayant Paleti, added, "Partnering with marquee investors will accelerate our penetration into the Asian Enterprise market, drive product innovation and maximize value delivered to customers."
Harshjit Sethi, Principal, Sequoia Capital India LLP, said, "Recruiting, retaining and upskilling talent is a top priority of every company today. Darwinbox is the clear emerging leader in the fast growing cloud-based HR management software space in Asia."
Harshjit Sethi, added, "The Darwinbox team combines world-class product sensibilities with a unique understanding of local nuances in HR in Asia to provide a compelling and delightful product to their customers, a sentiment we heard expressed by several HR leaders. Sequoia India is thrilled to partner with the team to help them expand aggressively in the coming years."
Satyendra Gaur, Head HR, Adani Gas & Ex- Head HR, Adani Wilmar, said, "At Adani Wilmar, our vision is to have an end-to-end HR platform that is agile, intuitive, and functionally deep. With Darwinbox, we have moved a step closer to achieving all that we desired for. Not only has Darwinbox's HR technology helped our workforce to get aligned with the business goals – the team understood our context like no other and has been our rock throughout the process."
Darwinbox is a cloud-based SaaS HR Technology platform which takes care of an organization's HR
needs across the entire employee life cycle.
Also check: Techfynder is a unified HR Tech platform that allows you to connect directly with professional talent globally through a Subscription or a License, without paying commissions. Find and hire highly qualified and experienced candidates, conduct efficient background verifications, direct messaging, shortlisting & more.
Ensure a seamless hiring process and positive candidate experience with Techfynder solution – Learn more: https://page.techfynder.com/techfynder-pricing-plans
Comments
comments