Patreon, a platform that allows people to donate money to individuals and organisations, announced on Thursday that it has suspended a charity organization's fundraising effort to gather donations for body armour, medical kits, and helmets for Ukrainian military.
Come Back Alive is a Kyiv-based nonprofit foundation founded in 2014. In an interview with CNBC, the charity's director, Taras Chmut, said the organisation last received money from its Patreon page in August. For several months, Chmut said it has been receiving tiny sums. Then, late Wednesday, Russia invaded Ukraine, bringing in over $300,000 in donations, many of which were less than $1,000.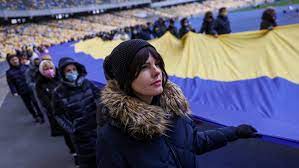 Attempts to access the page on Thursday were met with the message "This page has been removed." When Chmut sought to check account details and see about sending money out to pay for equipment, he stated that's what he saw. He claimed that the group emailed Patreon, who responded by saying that they were looking into the matter.
Using Patreon to fund the purchase of military weaponry, however, is prohibited, according to Patreon.
"Patreon does not allow any campaigns involved in violence or purchasing of military equipment, regardless of their cause," according to a company spokesperson. "We are investigating because of representations on their donation page for how the funds will be used. We have suspended the campaign in question while we investigate. If a page is ultimately removed our policy is to send the creator the remaining funds or refund all pledges.
Following the publication of this piece, Patreon declared in a blog post that all funds in the charity's account would be repaid to all contributors.
Ukraine announced a mobilisation campaign to increase the country's military forces on Thursday. However, those who join may not be effectively protected from harm.
According to its most current yearly report, Come Back Alive has also offered mobile surveillance systems, televisions, and other equipment. The organisation does have other means to collect money — a bitcoin wallet code is provided on its website, and bitcoin donations have been flooding in — but the Patreon page is the most easiest option for foreigners to give, and many have already done so, according to Chmut.
Comments
comments