Camp K12, an Edtech startup is the most recent online learning company to layoff its workforce as students return to classes and venture capital firms close the funding tap. The Gurugram-based startup allegedly downsized its workforce by 70 percent. As per a report by The Morning Context, the coding edtech firm has denied to pay dues to its staff.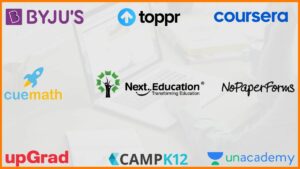 Founded in 2010 by Anshul Bhagi, Camp K12 is for students from kindergarten to 12th grade, giving access to teachers for interactive, gamified, and live-learning courses for STEAM (Science, Technology, Engineering, the Arts and Mathematics) subjects.  In the previous year too, Edtech startups in India have laid off thousands of employees. Notably, SoftBank-backed Unacademy, Tiger Global-backed Vedantu, and edtech decacorn BYJU'S—valued at $22 billion—have all downsized their workforce. In the previous month, edtech startup Unacademy also laid off 20 per cent of its workforce from its subsidiary, Relevel. In 2023, edtech startups including unicorns have laid off a large pie of their workforce to combat economic uncertainty and possibility of recession.
Earlier in February, edtech unicorn BYJU'S conducted a fresh round of layoffs, eliminating 900-1,000 jobs or more from across teams and job functions, according to people familiar with the developments.
A fresh round of layoffs began at edtech unicorn BYJU'S, with 900-1,000 people, or more, in the line of fire from across teams and job functions, two people familiar with the developments informed media group Yourstory. Two other people, including one who was recently slacked off by the company, validated the developments. The cuts have happened mainly in the marketing, design, logistics and tech teams in India, and product teams in the international business, three of the sources told media groups on condition of anonymity. One more person said several senior management personnel too have been asked to resign from their jobs. "Folks in the international team were given a heads-up… It's very hush-hush this time," said one of these persons. "Some of the biggest contributors also have been laid off."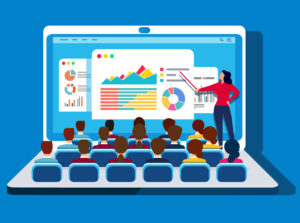 The cuts largely impacted employees in the marketing, design, logistics and tech teams in India, and product teams of the international business. Last year, the Byju Raveendran-led startup sacked around 2,500 employees.
A senior executive at education decacorn BYJU'S said most of the company's top liaison is looking for jobs outside already because they've "lost faith in the company." "There's very little meat inside the company… it's running on investor money basically, and the discussion internally is 'what happens once investors stop seeing any return potential (in the company)'," they said.
Comments
comments