" I had an engineering degree from one of the most prestigious colleges in India. I also had an MBA from Washington University in St. Louis with 6 months spent at IIM Calcutta. When I started applying for jobs, I hardly got any calls. This was a shocker ! I then tweaked my resume with some keywords and then started getting interview calls from the likes of Facebook, Amazon and Wikipedia. I wanted to share this technique with the world. "  says Karthik Sridhar, Co-Founder  at EdWave. It was then that Karthik along with his cousin Bharadwaj Krishnan decided to start EdWave, an analytics-driven career assistance product that can help first time and young job seekers to get a right job.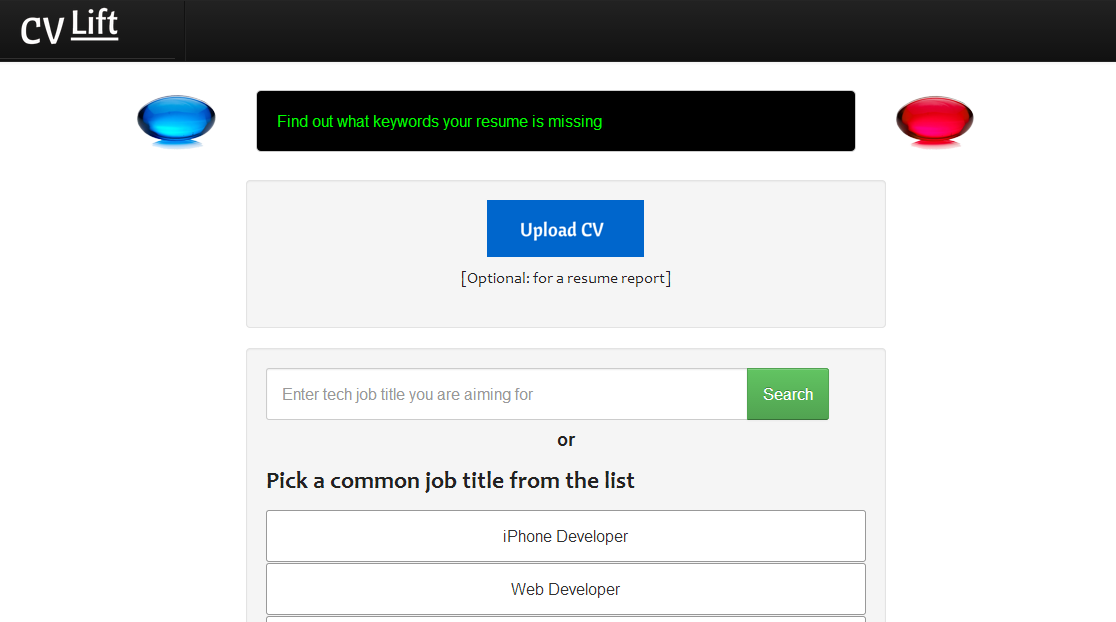 EdWave works with a vision of making the road from education to employment a seamless one. The latest product from EdWave is called CVLift . CVLift is an online product that will help students and young professionals make job specific resumes. CVLift works to include the right keywords and highlight the right skills on the appliants CV to maximize his or her chances of getting that interview call. " Applicant tracking systems with recruiters screen and rank resumes based on keywords. Only 30% of the resumes pass this screening process. 70% resumes do not even make it to the other side. Students and new job seekers are totally unaware of this. Most job seekers therefore end up getting  no calls from recruiters even after uploading their resumes on various job sites. " says Bharadwaj Krishnan.CVLift acts like an SEO for resumes. Its allows job seekers to rank their resume and provides them with the right keywords to improve resume ranking so that the resume pass through the recruiter's screening systems.
Edwave was started by Karthik Sridhar and Bharadwaj Krishnan in June 2013 out of California. The duo has moved to Pune in July 2014 and have been operating from Pune since then. Karthik  is an engineer and MBA and has worked with TCS for a few years. Bharadwaj  is a graduate from Nanyang Technological University and has worked with Credit Suisse before starting Edwave.
They have started marketing their CVLift product from October this year and the product has been very well received by job seekers.They have had more than 1200 unique users  in the month of October alone. They plan to reach to a count of  10000  unique users  by the end of this year.For now, the company has decided to focus on IT job market only. India will continue to remain their primary focus market with USA being the secondary focus market.
Karthik  and Bharadwaj have a very clear idea about what their product will do , what the target market will be and what depth the product will achieve before they start scaling. It comes as no wonder then that Edwave was among the 8 startups selected from 70 to be a part of the 2 month accelerator program conducted by TiEBootcamp Mumbai. This accelerator program has been immensely helpful in getting them  a better product market fit and the founders make a special mention of the role of this program in the success of their product. " Getting a product built is not even half the challenge. To get your product molded to your target market is the main task! And that is exactly  what TiEBootcamp  gave our product" they say.
Comments
comments