Elon Musk addressed Twitter's existing staff on November 21 and notified them that reductions would be stopped after eliminating nearly two-thirds of the staff in a short period. Yet, he has never quit laying off workers.
According to corporate insiders and posts on social media from affected workers, several of Twitter staff in the sales and engineering departments were let go the other week, including one of Musk's direct reports who was handling engineering for Twitter's advertising unit.
This implies that since deciding to halt them in November, Elon has executed at least 3 rounds of job cuts. In the meantime, as part of his strategy to address what he has openly described as "the worst ad relevance on Earth," he has ordered an internal instruction to alter how advertisements are focused in Twitter's newsfeed within the next week.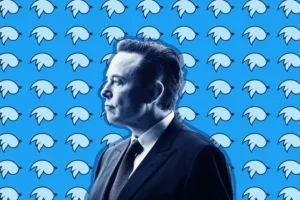 Musk intends to adjust Twitter's ad target so that it operates more like Google's search advertising, which concentrates on a user's search record instead of their activities and profile info.
It's a method that works well enough for search engines, where users go to convey a clear desire to obtain something, and it's helped Google develop into one of the most successful firms in history. However, it hasn't yet been effective for a social networking company.
"I think Twitter can truly improve advertising in 2-3 months (not necessarily in a week though)," tweeted Marcin Kadluczka, the dismissed technical manager for monetization who directly reported to Elon, in a post on Saturday.
It can be assumed that the strict deadlines set by Elon were shortly after he fired Kadluczka and other employees of the advertising, marketing, and sales teams last Friday.
Ever since he purchased the firm, Elon has put a significant amount of effort into upgrading Twitter's advertising. However, it cannot be debated whether trying to target keyword-driven like Google ads will actually improve the quality of the ads of Twitter.
Earlier this week, Twitter announced that it would postpone the launch of its brand-new premium API (Application Programming Interface) platform for a few additional days.
"There has been an immense amount of enthusiasm for the upcoming changes with Twitter API" the company's Twitter Dev account stated in a tweet revealing the news.
The account further said while we work towards our goal of giving the global developer community the best experience possible, the rollout of our brand-new API system will be postponed by further several days. We will be releasing further details over the coming days.
Comments
comments