Elon Musk challenged Twitter Inc. CEO Parag Agrawal to a public discussion on the proportion of bots on the social media network on Saturday.
Musk wrote in a tweet, "Let him show to the public that Twitter has 5% phoney or spam everyday users!"
Additionally, he established a poll asking participants if less than 5% of everyday Twitter users are spam or false.
Twitter rejected Musk's assertion that he was duped into signing a $44 billion contract to acquire the firm on Thursday. On July 29, Musk filed a countersuit against Twitter, intensifying his legal battle with the business over his request to terminate the acquisition deal.
Earlier on Saturday, Musk asserted that his agreement to purchase Twitter should go forward under the terms of the original agreement if Twitter could disclose how it selected the 100 accounts for sampling and how it verified that the accounts are authentic.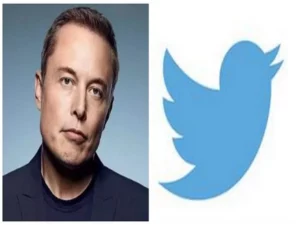 Just before one in the morning on Saturday, August 6, Musk started tweeting in response to a fan who had summed up his criticisms of Twitter, including that it was refusing to answer his questions and providing him with "outdated data" and "a fake data set" when he requested information about how it calculates mDAU and estimates for spam and bot accounts.
Good explanation of the issue, the CEO of Tesla and SpaceX wrote. The agreement should be carried out according to the original terms if Twitter merely explains how it selects 100 accounts for sampling and verifies that they are authentic. It shouldn't, though, if their SEC filings are shown to be materially inaccurate.
"I suppose in the case of Twitter since I use it a lot, shoot myself in the foot a lot, you know, dig my tomb, etc.," Musk remarked during the Tesla 2022 shareholders meeting. I believe I have a strong understanding of the product and know exactly where Twitter's engineering team should focus to make it significantly better.
Twitter, he continued, would "help speed" a "very large idea" he had for X.com or X Corporation, a company he had been considering since his early days as a digital entrepreneur.
Comments
comments