Elon Musk, the billionaire who owns Twitter, has given a deadline for the removal of the blue checkmark from Twitter accounts that have not paid for verification. Musk announced on Tuesday that the cut-off date for removing these blue checks is April 20th.
It is unclear whether this is the actual deadline or just another one of Musk's jokes, as he is known for his love of memes and humor. Twitter had previously announced that it would begin removing the blue check-marks from legacy verified accounts starting from April 1 unless users sign up for Twitter Blue, a subscription service that starts at $8 per month.
Final date for removing legacy Blue checks is 4/20

— Elon Musk (@elonmusk) April 11, 2023
On April 2, Twitter updated the description of verified users to read, "This account is verified because it's subscribed to Twitter Blue or is a legacy verified account." This means that it is no longer possible to determine who is paying for a blue check-mark and who isn't.
Some celebrities, including LeBron James, have indicated that they will not pay for Twitter verification. In a tweet on March 31, James suggested that his blue check-mark would soon disappear because he wouldn't pay for verification. However, as of the time of writing, his account remains verified.
Musk's decision to switch to paid verification is aimed at generating much-needed revenue for Twitter, though it remains to be seen whether many people will actually subscribe to Twitter Blue.
Last year, when the author Stephen King rejected the idea of paying for a blue check-mark, Musk responded, "We need to pay the bills somehow!" He has described Twitter's previous system of verification as "corrupt and nonsensical."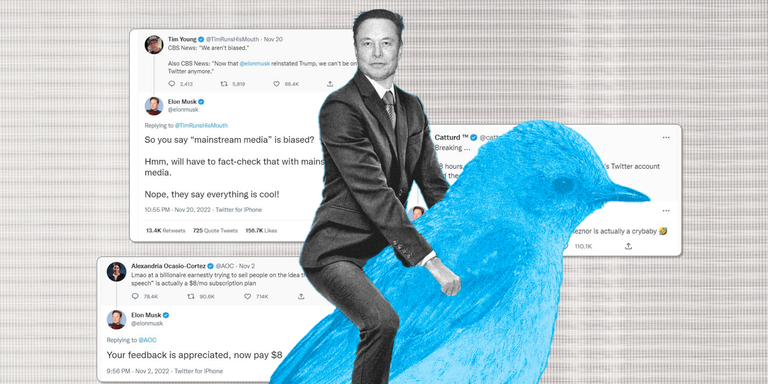 Musk has also announced that, from April 15, only posts from Twitter Blue verified accounts will appear in Twitter's For You recommendations. However, he later admitted that he had "forgotten" to add that posts from Twitter users whom a person follows directly will also be included in the For You feed.
Twitter has introduced a program where businesses and organizations can pay a monthly fee of $1,000 to obtain verification badges. Gold badges are allocated to brands, companies, and nonprofits while governments get gray badges.
However, the company reportedly plans to waive this fee for its 500 largest advertising clients and the 10,000 most-followed brands, companies, and organizations that have been previously verified, a group that includes the Twitter account of Variety.
Twitter Blue verification to remove legacy blue check-marks
Twitter removed the verification badge for the New York Times on April 2, after Elon Musk replied to someone's tweet who noted that the publication wouldn't pay for verification. Musk said, "Oh ok, we'll take it off then." He later tweeted that the NY Times is being "incredible hypocritical" because they force everyone to pay their subscription.
In 2009, Twitter introduced verified accounts to assist users in distinguishing genuine accounts of public interest, such as celebrities, politicians, companies, and brands, from fake or satirical accounts.
However, Twitter didn't charge for verification until the introduction of Twitter Blue. For a monthly fee of $8 on the web and $11 on iOS and Android, Twitter Blue provides additional benefits such as the option to modify tweets within 30 minutes of posting, longer tweets with a maximum length of 4,000 characters, and priority ranking in discussions.
Prior to Musk's change, Twitter had over 420,000 verified accounts. When the company relaunched Twitter Blue with the check-mark badge as one of the premium perks.
Twitter suspended signups two days later because of a deluge of users setting up fake and parody accounts that appeared to be "verified." The company relaunched Twitter Blue the following month with new measures designed to prevent impersonators.
Twitter has also launched a program for businesses and organizations to charge for verification badges, but this fee will reportedly be waived for the company's largest advertising clients and the most-followed brands, companies, and organizations that have been previously verified.
With Musk and Twitter at odds over the issue of verification, it remains to be seen how this will all play out in the coming months.