In a recent development, Elon Musk, the owner of the social media giant Twitter/X, has threatened legal action against the Anti-Defamation League (ADL), a prominent civil rights organization known for its efforts against antisemitism and bigotry. Musk alleges that the ADL has been actively working to shut down his social media platform, falsely accusing both the platform and himself of promoting antisemitism.
Musk claims that advertising revenue for his business has plummeted by a staggering 60%, and he attributes the majority of this loss to the actions of the Anti-Defamation League. In response, he said he would file a lawsuit against the organization. Musk took to Twitter to declare, "To clear our platform's name on the matter of anti-Semitism, it looks like we have no choice but to file a defamation lawsuit against the Anti-Defamation League … Oh the irony!"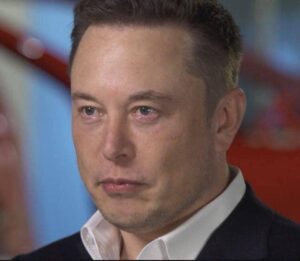 Legal Action Against Center for Countering Digital Hate (CCDH)
This isn't the first time Musk has taken legal action against an anti-hate speech group. Previously, he filed a lawsuit against the Center for Countering Digital Hate (CCDH), accusing them of damaging his platform's relationship with advertisers. The CCDH has expressed its intent to contest the legal suit and continue holding Twitter's "feet to the fire."
In response to Musk's legal threats, CCDH's CEO, Ahmed, argued, "The truth is that he's been casting around for a reason to blame us for his failings as a CEO because we all know that when he took over, he put up the bat signal to racists and misogynists, to homophobes, to antisemites, saying 'Twitter is now a free-speech platform.' … And now he's surprised when people can quantify that there has been a resulting increase in hate and disinformation."
Musk, in his recent posts, emphasized his support for free speech while condemning any form of antisemitism. The Anti-Defamation League, on its part, asserts its position as the world's leading anti-hate organization, with a mission to "stop the defamation of the Jewish people and to secure justice and fair treatment for all."
According to the ADL, antisemitic content on Twitter/X has surged since Musk acquired the platform in October 2022. Critics argue that the platform's transition under his ownership has allowed extremists and conspiracy theorists to return while permitting the harassment of former members of its now-dissolved trust and safety council.
Linda Yaccarino, the chief executive of Twitter/X, contended last month that the social media platform has become a safer place under Musk's leadership. She stated, "By all objective metrics, X is a much healthier and safer platform than it was a year ago." Yaccarino, a highly respected TV advertising executive, was appointed in May with the task of rebuilding relationships with advertisers. In 2021, advertising accounted for 90% of Twitter/X's revenue, but concerns over Musk's leadership have led many companies to pause their ad spending.
Several prominent brands, including Audi and Pfizer, boycotted Twitter/X due to concerns about its content policies. Musk also faced criticism for reinstating banned users, such as the influencer Andrew Tate, and encountering difficulties during the relaunch of the platform's subscription product, resulting in a wave of impostor accounts.
This legal battle between Elon Musk, Twitter/X, and anti-hate speech organizations like the ADL and CCDH underscores the ongoing challenges and controversies surrounding social media platforms, freedom of speech, and combating hate speech and misinformation in the digital age.