On Thursday, shares of Tesla Inc. experienced the largest one-day loss since the beginning of the year, resulting in a $12.6 billion reduction in Elon Musk's wealth.
Musk, who has previously been the world's richest person, is now ranked second with a net worth of $164 billion, according to Bloomberg's Billionaire Index.
Bernard Arnault, the CEO of LVMH Moet Hennessy Louis Vuitton SE, is the wealthiest person in the world, with a net worth of $211 billion.
This loss of almost $13 billion is the largest one-day drop for Musk this year, and was caused by Tesla's quarterly margins being lower than expected, as well as the company's pledge to keep cutting prices, resulting in a 9.7% drop in Tesla's stock.
Facebook's parent company, Meta Platforms Inc., surpassed Tesla in market capitalization for the first time in 16 months on Thursday, as $55.69 billion was erased from the value of the electric vehicle maker.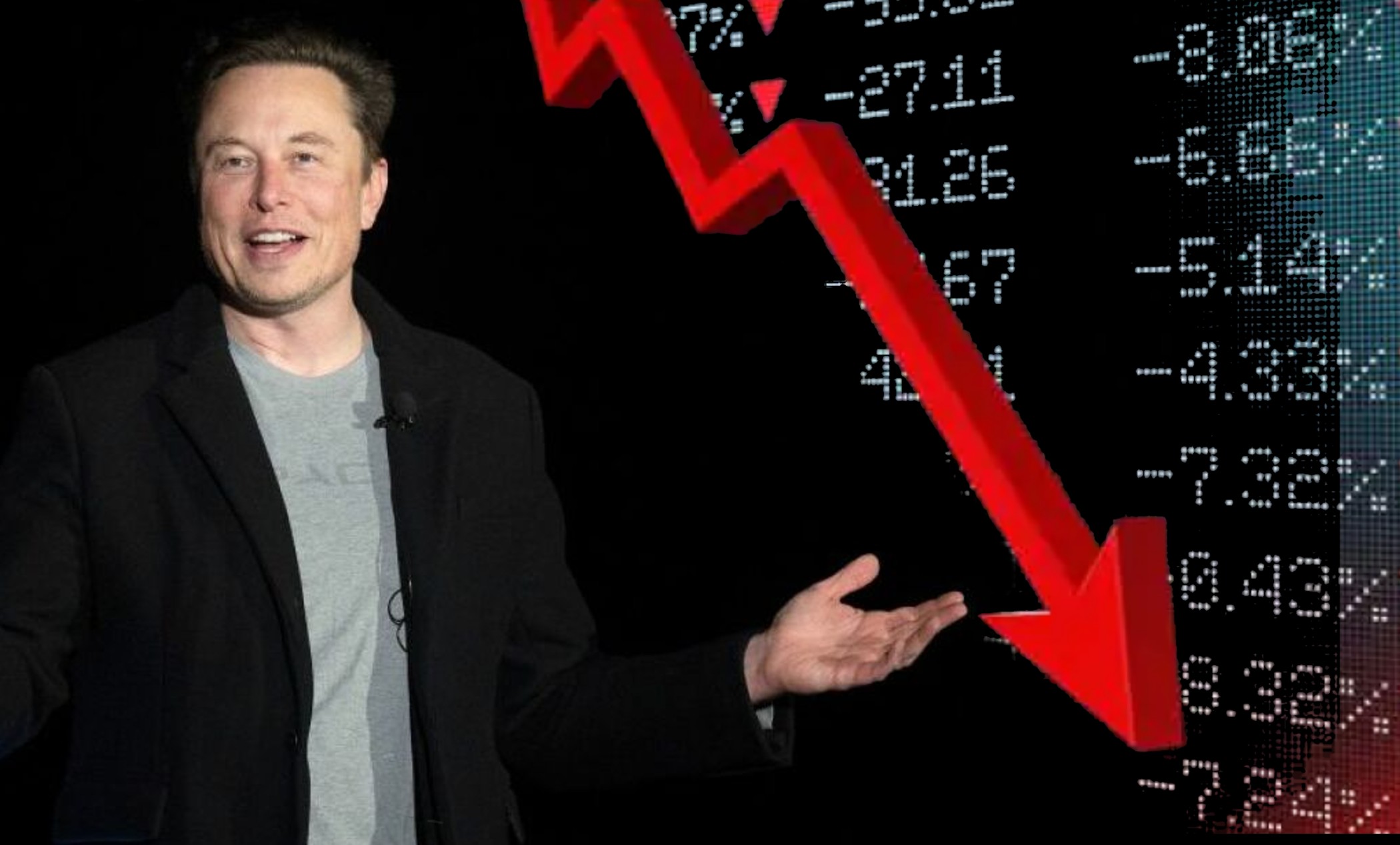 Although Musk's wealth increased at the start of the year due to a rebound in Tesla's shares, the path since February has been volatile. On the same day as the decline in Tesla's shares, Musk's unmanned SpaceX Starship rocket exploded only a few minutes after launch.
Musk's wealth is divided among his various businesses, with $67 billion coming from Tesla and an estimated $48.9 billion from his share of SpaceX, according to Bloomberg.
Last year, Musk purchased Twitter for $44 billion, and on Thursday, the social media platform removed verified blue checks from most accounts that were not paying for the Twitter Blue subscription service, which starts at $8 per month.
In response, Musk announced in a tweet that he would personally pay for the accounts of three individuals: author Stephen King, NBA player LeBron James, and actor William Shatner.
One Wall Street analyst stated that the price cuts made by Tesla do not "come without pain," but the company is focusing on long-term customer value. Despite the recent loss of wealth for Musk and the drop in Tesla's stock price, the company is looking ahead to future growth and development.
Tesla Stock Drops 9.7% in Biggest One-Day Loss
The significant reduction in Elon Musk's wealth and the drop in Tesla's stock price are likely to have several impacts on the company. Firstly, it could affect Tesla's ability to raise funds in the future, as Musk's reduced net worth may make investors hesitant to invest in the company.
Secondly, the decrease in Tesla's market capitalization could result in the company having a lower valuation, which could affect its ability to attract new customers and talent.
Furthermore, the decline in Tesla's share price may lead to increased volatility in the stock market, particularly in the electric vehicle (EV) industry.
If investors become concerned about the profitability of EV companies, this could result in a decline in the valuation of other EV manufacturers, as well as suppliers and other companies in the industry. This could have a ripple effect throughout the entire EV ecosystem.
On the other hand, Tesla is a well-established company that has been in operation for over a decade, and it has shown resilience in the face of market downturns and other challenges.
Tesla has a significant presence in the EV market and continues to innovate and improve its products, which could help the company recover from this setback. Additionally, the long-term growth potential of the EV industry remains strong, and Tesla is well-positioned to benefit from this trend.
The loss of $12.6 billion in a single day is a significant blow to Elon Musk's wealth and could have several impacts on him personally. As it could affect his ability to finance his various ventures, including SpaceX, The Boring Company, and Neuralink.
These companies have ambitious goals that require significant funding, and a reduction in Musk's net worth could make it harder for him to secure the necessary capital.