The Fortnite Champion Series (FNCS) Global Championship of 2023 is set to begin on February 2nd, and the competitive scene is buzzing with excitement. Fortnite, which started out as a casual game, has become one of the biggest names in the esports industry. The battle royale game took the world by storm when it was first released and continues to be a popular choice among players and streamers worldwide.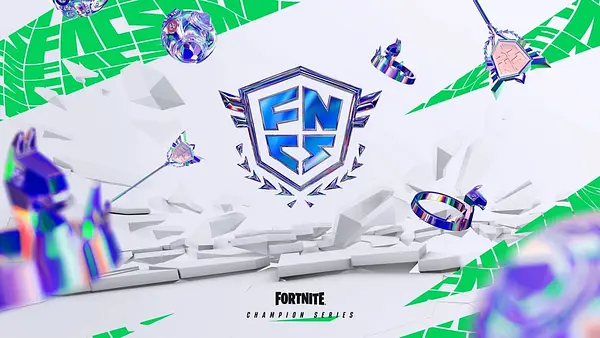 The FNCS Global Championship is one of the most prestigious esports leagues in Fortnite, and it's where players can showcase their skills and compete for a share of the $10 million prize pool in 2023. The competition will be divided into four Majors, followed by an in-person LAN tournament. Although the end date of the tournament has not been announced yet, it's been confirmed that the finals will take place during the fourth quarter of 2023.
Epic Games, the developer of Fortnite, has released a detailed event roadmap, including the qualifying stages, the Major 1 Grand Finals, and the FNCS Grand Finals. Duos will be evaluated based on their performance during the Elite Divisional Cups and will be considered eligible or ineligible to move on to Major 1.
2023 is YOUR year!

🏆 New "Major" structure
💰 A $10,000,000 total prize pool
📆 FNCS dates

 And an in-person LAN tournament in Copenhagen, Denmark – FNCS Global Championship 2023!

More details in our blog: https://t.co/U4ARpRzGz9 pic.twitter.com/ZqXOkkODWP

— Fortnite Competitive (@FNCompetitive) January 11, 2023
The Fortnite competitive community is currently speculating whether the event will be played in the standard Battle Royale mode or the Zero Build mode. Zero Build mode was added to Fortnite in March and was an option that many players had been requesting for years. It was a controversial addition to the game as Fortnite's building mechanic is one of its main features. However, some players simply enjoyed the game and didn't want to focus on building, especially when going up against others who had already mastered it to a whole other level.
Duos that qualify for the Major 1 Grand Finals will move on to the FNCS Global Championship Upper Bracket phase, where they will have a chance to play in the FNCS Grand Finals. Duos that does not perform well during the Upper Brackets phase will have to face new opponents from the Last Chance Major during the Lower Brackets phase.
It's sure to be an exciting tournament, and it will be interesting to see which Fortnite streamers make it to the Grand Finals. Fortnite is available on a wide range of platforms, including Mobile, PC, PS4, PS5, Switch, Xbox One, and Xbox Series X/S. With so many players from all over the world competing, the FNCS Global Championship is an event that no Fortnite fan should miss.