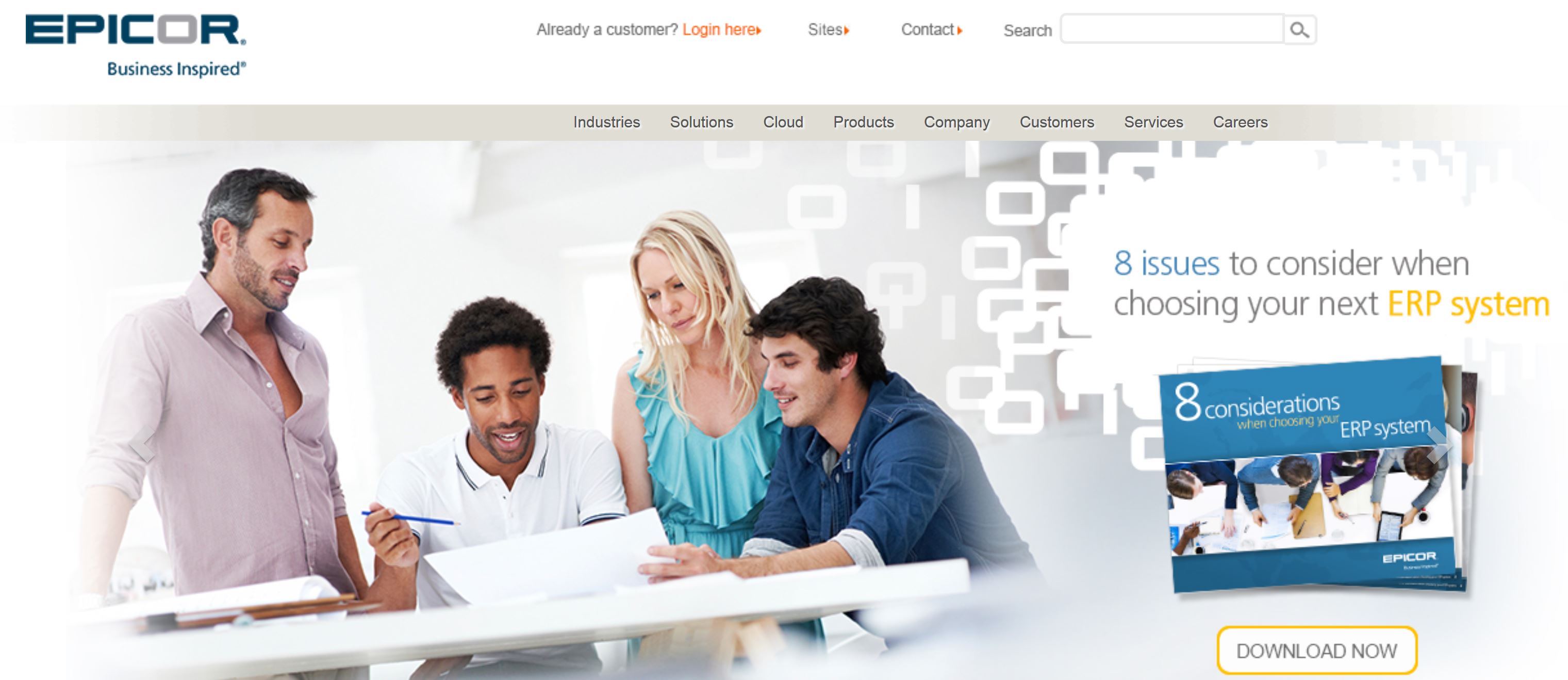 Brings International Career Opportunities to Talented Professionals
Reinforces Support to Local Customers and Partners

BENGALURU, India, August 5, 2015 — Epicor Software Corporation, a global leader in business software solutions for manufacturing, distribution, retail and services organizations, today announced the launch of its new India Technology Center in Bengaluru. The India Technology Center is a key component of the company's globalization strategy and it has been created to support product development, support and services, in order to drive performance and growth on a global scale.
The Technology Center was inaugurated by Epicor executives Mark Mincin, senior vice president and chief information officer, and Jeff Kissling, chief technology officer, during an opening ceremony held on August 5at the newly built large office complex. Also present at the grand opening were local representatives Suresh Prabhu, managing director, and Neela Kishore, HR director, for Epicor India.
The India Technology Center will be run under the direction of Mincin, with Prabhu running the day-to-day operations as managing director. The 48,000 square-foot Center is located in the newly established RMZ EcoWorld Technology Park and today houses 50 staff. Epicor is currently recruiting for further positions in product engineering, quality assurance, consulting, customer support and IT and will double its staff strength by the end of this year.
Epicor has more than 40 years of experience in delivering innovative and inspiring business software solutions. The new Technology Center will help Epicor continue to deliver product innovation so that customers can quickly take advantage of new technologies in order to become more competitive. This builds on its vision to eliminate complexity and make ERP easier to use, more collaborative and more responsive, across multiple devices and deployment choices – on premise or in the Cloud. Additionally, it will strengthen the company's support to customers and partners, both globally and locally. Since its launch in India in 2011, Epicor continues to successfully serve a number of local customers via its channel partners, with a clear market focus on manufacturing.
"With our increased focus on globalization, the time is right to establish a Technology Center in India that will support our strategic initiatives for growth and customer-first culture concentrated on transforming the customer experience," said Joe Cowan, president and CEO of Epicor."The India Technology Center is a strong example of our commitment to deliver innovative technologies and software solutions that help our customers build more successful businesses. We also look forward to seeing our customers and partners benefit from the increased brand awareness."
Mincin added, "The Technology Center is a critical part of our global strategy to leverage and increase our access to the growing talent pool in India, to lead and support technology innovation and development. Establishing a direct presence in India further strengthens the confidence in Epicor amongst local customers and partners."
"The opening of the India Technology Center brings international career opportunities to talented professionals in India," said Prabhu. "We are currently focused on attracting highly skilled talent with a product innovation and development mindset and we intend to double our team numbers by the end of this year."
"Epicor is a great place to work. We're committed to the development of our employees through inspired learning opportunities, and we have a large emphasis on internal mobility where over 25% of all open positions are filled by Epicor employees," added Prabhu. "This means that anyone with the right skills, experience, talent and passion can be confident that working for Epicor is the right choice."