Twitter is all set to roll out a new feature starting Thursday. This new feature will allow users to access stocks of companies, cryptocurrencies, and other monetary assets as the partnership agreement has been disclosed between eToro firm, which is a trading company.
After rolling out the Twitter app, it will help users to view market charts on an augmented range of financial instruments to further assist users to buy and sell stocks from eToro.
For now, it is available to view real-time trading data from TradingView on index funds like the S&P 500 and stakes of some companies like Tesla, etc. To do that, Twitter has started its hashtags called "cashtags".
If you search for a ticker symbol and add a dollar sign in front of it, the app will show you information from TradingView using an API (application programming interface). TradingView application is the market data partner of eToro.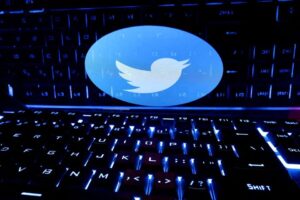 As stated by an eToro spokesperson, cashtags will be used to encircle more instruments and asset classes with the partnership of Twitter. There will be a button available as "view on eToro" which will take the user to eToro's site and then buy or sell acquisitions on its platform.
"As we've grown over the past three years immensely, we've seen more and more of our users interact on Twitter [and] educate themselves about the markets," Yoni Assia, eToro's CEO, told CNBC in an interview.
"There is very high quality content, real-time content on financial analysis of companies and what's happening around the world. We believe this partnership will enable us to reach those new audiences [and] connect better the brands of Twitter and eToro."
"Financial content on social media has provided education to many who have felt excluded by more traditional channels," said Yoni Assia, CEO and co-founder of eToro, in a statement. "Twitter has become a crucial part of the retail investing community – it's where millions of ordinary investors go every day to access financial news, share knowledge and converse."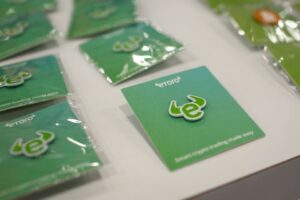 The partnership between Twitter and eToro marks a rare and extraordinary business deal. EToro was founded in 2007. It is an online brokerage platform that allows users to buy and sell stocks. The company has more than 32 million users across different continents like Europe, Asia, and the United States.
Assia worked with the same squad at Twitter on the stock market data tool. Although Assia doesn't have any contact with Musk after meeting famous personalities like Warren Buffett and Bernard Arnault, meeting Musk will not be difficult.
"We are very excited about the intersection of finance and social media," Assia told CNBC in an exclusive interview this week.
'Fintwit' Or Financial Twitter
"Finwit " or financial Twitter has become a trend on the app which helps users to find daily breaking news and updates on stocks and markets since 2021. In December 2022, Twitter added pricing data for $Cashtags. Since its launch, 420 million searches have been made in the app, with an average of 4.7 million per day.
Since Musk's acquisition, he has tried to turn Twitter into a "super app". By the term "super app", he meant to create an app that offers different services like messaging, banking, and traveling on one platform.
Earlier this week, Elon changed the name of Twitter to X Corp, one step ahead of his ambition to turn the medium into a super app. Musk told a Morgan Stanley meeting last month he wishes for Twitter to evolve into "the biggest financial institution in the world."
"We're following that story probably like the rest of Twitter users," Assia told CNBC. "So it will be exciting to see how Twitter focuses more on finance, and we hope to see our partnership expand even beyond this step."