Western Digital, a digital storage powerhouse has confirmed a cyber security incident that occurred in "some systems" which breached and disrupted some parts of its business. As per Reuters, an "unauthorized party" was successful to steal "certain data" from the storage systems.
The company stated that the attack may result in further disturbance to certain operations of the business although it is currently working on securing operations and in fact closed down some systems to avoid any further stealing.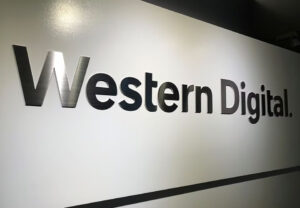 Western Digital services hit
Whether it is a ransomware attack or not is still yet to be clarified by the company. However, the hacking follows a usual pattern. The system that has been affected due to the cyber incident is the Western Digital My Cloud Home. The users went to Twitter in order to confirm the incident and throw away their frustration as the services went offline for a few days.
"The login service for WD My Cloud Home is unavailable. Thank you @westerndigital for not letting me access my data that I have in the living room," writes one user.
On Sunday, another user wrote: "#WesternDigital #mycloud #login service is down and unavailable. Cannot login. Western digital. Please provide an update and fix. Thanks!"
However, both cases are difficult to connect. If it ends up being connected it would certainly mean that the services were offline for a whole weekend: "I trusted this device with my backups and don't have access to the files now," they said. One of the users also communicated to the company about not having access to their files.
External security and forensic experts, together with the police have been informed about this situation. The investigation is ongoing according to the company. Although it is in its initial stage, the coordination with the law authorities is ongoing thoroughly.
Western Digital said it is taking systems services offline to "secure its business operations". It's currently working to revive affected infrastructure or services.
"Based on the investigation to date, the company believes the unauthorised party obtained certain data from its systems and is working to understand the nature and scope of that data," the company said.
Western Digital is facing a widespread service outage of its products, including its network attached storage (NAS) devices includes:
1. My Cloud
2. My Cloud Home
3. My Cloud Home Duo
4. My Cloud OS5
5. SanDisk ibi
6. SanDisk Ixpand Wireless Charger
"We are working to restore service. We apologise for any inconvenience. Next update will be posted on Monday, April 3," Western Digital said on its My Cloud service status page.
More details about the incident are yet to be disclosed by the team. With this, Western Digital becomes the latest company to face cybersecurity breaches in recent weeks.