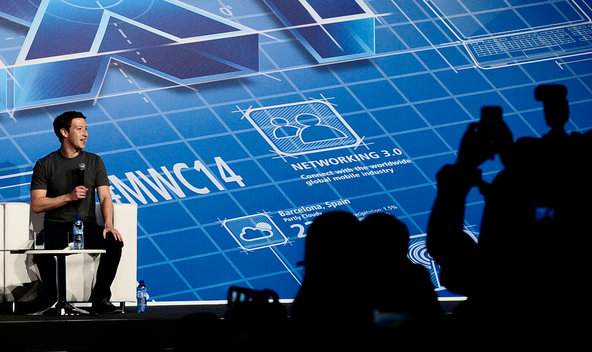 While speaking in Barcelona today at the World Mobile Congress, Mark Zuckerberg said that as a part of an initiative to get more of the world's population online, Facebook is still building drones, lasers and satellites.The company had announced last year that they were planning to "build drones, satellites and lasers to deliver the internet to everyone."
Zuckerberg spent a considerable amount of time at the Mobile World Congress talking about Facebook-backed nonprofit Internet.org, which aims to bring free Internet data to four African countries, Colombia and India. Although it is still not clear as to how these drones and other new technologies will be incorporated in the future, Zuckerberg said that building them was still on the company's radar.
We're working on it.When we have that stuff, the goal is to form the same type of partnerships we have today with our partners to give people more tools to connect. Some of the technology we have today isn't cost effective… just because we're working on plans and satellites doesn't mean that that is the type of stuff that will do it. Over the next five to 10 years, there will be a lot of innovation.People like talking about that kind of stuff because it's sexy, but it's not the big bit.
Besides Facebook, Google also seems to be enthusiastic about bringing internet to the entire world. Earlier today, Google Senior VP Sundar Pichai announced that Google is  gearing up to launch solar-powered drones in certain regions this year to get those areas online.
According to Zuckerberg cost was the main factor affecting the spread of internet across the world.
To grow the Internet is expensive… we want to make progress.
Comments
comments