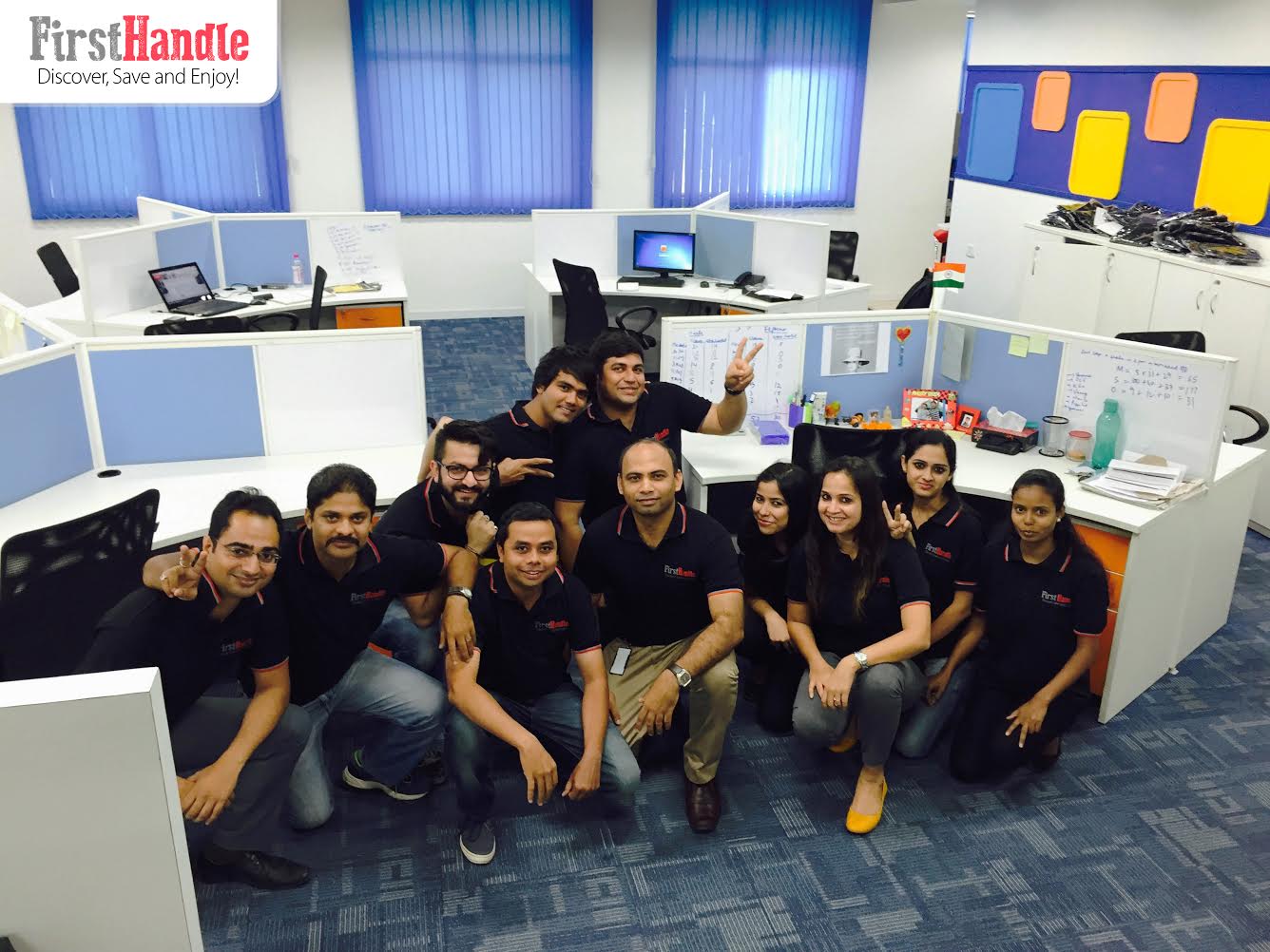 With the e-commerce industry booming, there are so many companies popping up to utilise this chance and provide the users with the products of their choice right at their door step. This has a left a mark in the business of common retailers who have spent loads of money on land and setup a shop in each locality. Since almost anything and everything is available online, people tend to forget the shops that were catering to our needs all these days. The highlighting factor of the retail shops in our locality is that we need not wait for the product during the shipping days. If we need something asap, then we do have to get them ourselves. In the contemporary era, even to locate the nearby shop, we might need an exclusive app. What about the products available in that shop? Not all shop has every product that we need! So how do we get this data?
Not an e-commerce platform!
FirstHandle is an off-shoot of PlumSlice Labs, headquartered in San Francisco, with satellite offices in Miami, Ahmedabad & Delhi – NCR. Plumslice started in 2010 and FirstHandle is launched in August 2015. FirstHandle saw the gap between merchants and their potential customers. Customers didn't have anything as a base to really explore the local market. On the other side, merchants lacked a dais to target their potential audiences. To address the gap, they decided to start this venture and come up as a data platform for retailers and an interactive platform for consumers. They gauged this gap, if bridged, could weave mutual benefits for both the parties.
Claimed to be the first of its kind in India, FirstHandle is a free app that alerts the user of bargains and sale offers in his neighborhood eventually benefiting both the user and the merchant. The application offers a highly economical solution for small businesses. The offers are notified to the user by the merchant through the mobile or handset. Discount Me, Desidime, Synapse, Niffler, Roposo, Wooplr are some other players in this sector who aim to make discovery of deals easier.
The hyper-local market platform
A highly interactive application, FirstHandle brings spot information about the hottest deals in one's local proximity, and can be downloaded on all android phones, android tabs, iPhones and iPads. It allows the retailers to deliver timely offers to the customers across a range of categories like food, drinks, apparel, café, salons etc. The app is designed to reach out to people looking for convenience in shopping offline. The alerts can range from offers for eating out to buying apparel or simply looking for general shopping and entertainment.
Customers can easily download the app and see all the nearby deals and discounts. Merchants can also signup on FirstHandle and post deals targeting the users in the area. The app also works in shopping malls, giving merchants a portal to access their outlets or franchises for mall-specific events and promotions. While looking at both the sides separately,
Consumer Side – Firsthandle allows customers to do structured discovery of offers that are physically around them, and empowers them with intelligence which help them save their time and money.
Merchant Side – FirstHandle is a platform which allows retailers to real time target people who are physically around them basis the predefined radius. Not only this, the targeting can be intelligent basis gender and age of the audiences and preferences of the Merchant.
The Handling Team
Abnesh Raina
Abnesh Raina has led the development of innovative, multi-channel technology solutions throughout his 20-year career. An MBA from Columbia Business School at Columbia University, NY and a BS in Computer Engineering from the University of Pune in India, Abnesh began his career as a software engineer working for Manhattan Associates and IBM. Prior to founding PlumSlice Labs, Abnesh held CIO/VP level positions with Restoration Hardware, B/E Aerospace, and AMS (acquired by Baker & Taylor
Gaurav has been dynamically focused on building business, demonstrating an outstanding commitment during his 14 year experience. With an unashamedly enthusiastic approach, he has held leadership roles across product, business development, marketing, and general management functions throughout his career so far. Prior to FirstHandle, Gaurav has held National Sales Head/Business development head level positions with Times Group and Info Edge. In his last avatar, he kick-started the entire digital and e-commerce platform driving the entire marketplace business in India Today Group.
"The main idea behind launching the app is to ease people's life by targeting the hyper-local market and reaching out to the right people with relevant marketing notifications at the right time and via a right platform."
Gaurav Sinha truly believes that FirstHandle is an excellent example of how mobile technology can be used to help customers to avail amazing discounts from their local proximity, simultaneously helping merchants transform their business models into a highly successful revenue models. For the local neighbourhood merchant, the application becomes an excellent opportunity to connect with his shoppers in his vicinity.
FirstHandle is backed by a highly qualified energetic dynamic team with talent drawn from IIT, Stanford, Harvard, and Columbia University. The team has rich experience in various sectors including e-commerce, digital media, online classifieds, and financial sector. PlumSlice Labs has been recently recognized among top 20 innovative emerging companies in US. With work force of over 100+ employees across different locations, the company is currently helping large retailers in easy collaboration at all stages of the product management.
The Challenges
The immediate challenge for FirstHandle is to reach the critical mass in terms of platform adoption by merchants and consumers. To achieve this they have planned to focus on marketing and reaching out to their target audience.
The real deal is to make the merchants upload offers themselves on the platform. Currently their operations team is helping them to achieve this. To counter this challenge, they have devised an easy to use platform for merchants, which is available on app and web as well.
The Route
They were at variance with the execution of their download strategy. Looking at the complexity of the product, they decided to invest most of the marketing budget in offline activation, instead of online route. Eventually, offline ended up giving them better ROI than online.
Currently the team has a strength of 35 that includes development, marketing, and operations. Their plan is to cover more than 8 tier 1 cities within one complete year of operations. Furthermore, they have plan to expand to 2 other cities, preferably Mumbai and Bangalore by October 2015.
They have just launched this application, on 21st August, 2015. They have transaction potential of 1000 crores and in a couple of months they would be scaling it to 10000 crores. They would be coming up with features such as iBeacon integration, QR code-based check-in, loyalty solutions, and Geo-fencing. Nevertheless, raising investment would eventually be part of the process.
Comments
comments