A former worker at Blackstone Inc. and Goldman Sachs Group Inc. faced federal persecution as he was accused of securities fraud for purposely tipping his friends to more than six deals.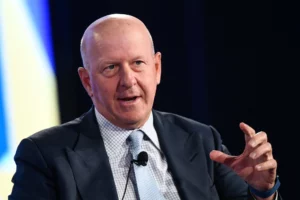 On Thursday, it was revealed by the Justice Department and the Securities Exchange Commission that the 26 year old accused— Anthony Viggiano, tipped two of his friends about deals that he had become aware of during his periods of service at the two prominent and aforementioned firms of The Wall Street Journal. The accusations elaborate how the group earned over $400,000 via passing of trades on messaging applications such as Xbox chat and Signal.
In a statement, Damien Williams – the US attorney for the Southern District of New York, said, "Viggiano betrayed the trust of his employers by tipping his friends. No matter how evasive insider traders' conduct, or the lengths gone to hide their offences, this Office will track down and prosecute those who attempt to cheat the system."
The recent complaint makes it fifth such incident where a Goldman Sachs' employee was accused. In 2022, a Goldman banker was alleged of conveying stock tips to his squash friend. The incident was preceded by three similar insider trading cases that had names of Goldman Sachs' workers involved, through a period of 1.5 years concluding in October 2019.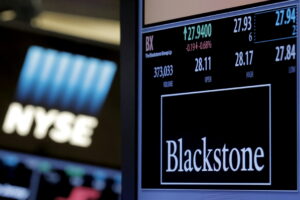 Both the Wall Street firms are corresponding with the prosecution committees.
A spokeswoman for Goldman Sachs, Mary Athridge, said, " The allegations in the indictment are egregious. The firm has zero tolerance for this kind of behaviour."
The accused was employed in the asset and wealth section, as per the indictment. Earlier he had resigned from a role at Blackstone, and subsequently the firm found out that he had been trading without former clearance.
A Blackstone spokesman – Matt Anderson, said in a statement, "We make crystal clear to every employee through our extensive compliance and training procedure is that we have absolutely zero tolerance for the behaviour alleged. This individual was a junior analyst in unlearn investment, finance function who was briefly employed for less than seven months and left two years ago."
The accused childhood friend Christopher Salamone who was found guilty of committing the alleged offence with the accused on September 21, 2023 is now answering to the prosecutors, according to a statement issued by the Justice Department. Lawyers for Viggiano and Salamone denied to comment on the matter.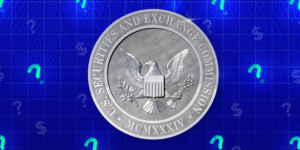 The Securities Exchange Commission also accused Viggiano of sending tips to his friends Stephen Forlano and Salamone about deals in 2021 through May 2023 of companies such as American International Group Inc, Harmony Biosciences Holdings Inc, and Global Inc. It is said that his friends traded on those tips and made abundant profits worth hundreds of thousands of dollars.
According to Forlano's lawyer, his client has refused to have committed any such thing. Viggiano tried to conceal his tracks by forwarding tips to his friend Salamone, and convinced him to use the encrypted messaging app Signal to communicate all information. He used the application's disappearing messages feature, and also provided Salamone with cash for trading, according to SEC.
The SEC revealed that Salamone himself fraudulently earned $322,000 from the given tips and gave $35000 in cash to Viggiano, and had plans to give him more money. Their plan was to split the illegally earned profits into half.
It is accused that his other friend Forlano not only traded off those tips but also shared them with family members and five of his friends.
All three accused had known each other for years. Viggiano and Salamone are friends since 20 years and Viggiano's father is dating Salamone's mother, the SEC revealed.