Former US President Donald Trump's recently launched non-fungible tokens (NFTs) are trading at 80% below their peak value. In less than two weeks, the minimum price for the NFTs has fallen from a high of 0.84 ETH to a low of 0.19 ETH. According to OpenSea, the NFTs have 15,071 holders, giving it a unique ownership rate of 33% and a total volume of 7808 ETH.
Not only has the bottom price dropped, but daily sales have also declined by 99% from their peak. This indicates that the NFTs are losing momentum. According to CryptoSlam data, sales in the last 24 hours have decreased by 39%, from 170 transactions worth $45,570 to just $45,570. The one-week sales volume has dropped by 94% and is currently at over $386,170.
Despite the significant drop in value, the NFTs are still trading above their initial purchase price of about 0.083 ETH, or $99. This means that early buyers are still in the green.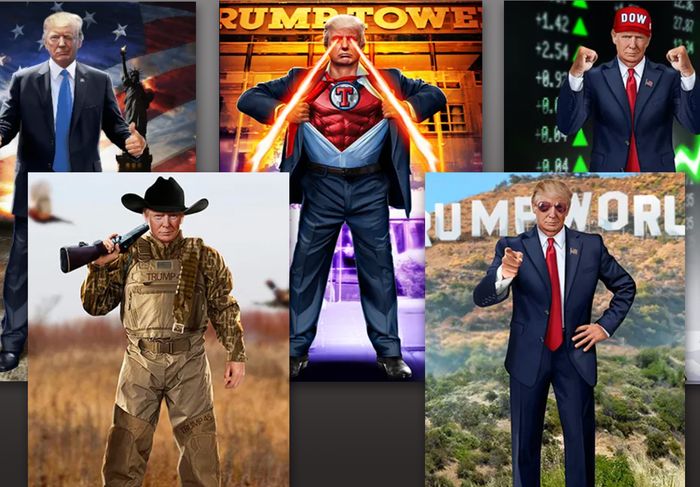 Severe criticism and doubts
The Donald Trump NFT project has faced significant criticism since its launch. One issue that has been raised is the practice of internal mining, in which 1000 NFTs were created before the launch. While the project's FAQ addressed this, the major concern was that these rare NFTs included those created by the manufacturer. 26% of the 1/1 NFTs and 28% of the autographed NFTs were minted by the manufacturer.
There have also been controversies surrounding the source of the artwork used for the NFTs. The collection claims that the art is hand-drawn, but a Twitter thread by Matthew Sheffield has suggested that some of the NFTs may be derived from photoshopped images.
Another point of contention is the ownership of the NFT collection. While the official website states that Trump is not the owner of the company that issued the NFTs, the company's marketing materials suggest that Trump is the owner. The former president has referred to the collection as his "official" one.
The NFT International LLC launched the 45,000 NFT collection on December 15, with each NFT priced at $99. The collection quickly sold out, generating $4.5 million in sales for the company and a 10% manufacturer's fee. Despite the company's claim that it is not owned, managed, or controlled by the former president, the use of Trump's image in the marketing suggests some affiliation with the project.
---
What are your thoughts as Former US President Donald Trump's NFTs are down by 80% from their peak? And do you think this shows the weakness of NFTs in general? Let us know in the comments below. And, if you found our content informative, share it with your family and friends.
Also Read: Cathie Wood sold 99% of its Silvergate stake after its customer deposits fell.