A Nasdaq-listed Software-as-a-Service (SaaS), Freshworks company will go through another round of layoffs across its offices in India and the United States.
"Freshworks has not conducted org-wide layoffs and continues to hire for open positions. We continue to review organizational efficiencies to avoid duplicated effort and maintain a strong performance culture. As a result a small number of individuals are impacted and are leaving the company," Freshworks said in an emailed response to Moneycontrol's queries.
According to Freshworks, the layoff will primarily aim at improving efficiency around the team and that is not related to any matters concerning the collapse of the Silicon Valley Bank.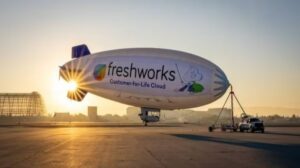 "We do not expect any spillover impact from the Silicon Valley Bank situation internally or with customers, " the company said in a statement.
However, it is difficult to determine the number of employees that are going to be laid off from the company.
Earlier, Freshworks declared the termination of employees where almost 90 employees, that is 2% of its total workforce were affected from different sectors including sales, marketing, and engineering. The company comprises 5,200 employees working in offices around the globe.
The firm mentioned the reason behind the layoffs as "performance and staffing redundancies," as the company is struggling with tight economic pressures due to high inflation and post covid demand.
Previously, Workers at Google's Zurich office in Switzerland began conducting a walkout on Wednesday after the firing of more than 200 employees.
In January, Alphabet Inc., Google's parent company, announced that it would eliminate approximately 12,000 positions or 6 percent of its global total staff.
Since the beginning of the year, many technology companies in America have let go more than 290,000 employees, based on the tracking website Layoffs.fyi. Google and other tech powerhouses also reduced their staff by 50%.
A spokesperson of the Syndicom IT organization said that over 2000 employees had accepted proposals to reduce working hours and pay in need to save their jobs. Google, unfortunately, turned down its offer.
"Our members at Google Zurich and all employees joining the walkout are showing solidarity with those laid off," a Syndicom spokesperson said.
"They are bothered by the non-transparent nature of the layoffs, and are especially disappointed that Google is laying off workers at a time when the company is making billions in profit every year."
About Freshworks:
Freshworks help businesses to quickly and easily delight their clients and staff. It provides software-as-a-service that is cost-effective, simple to use, and user-centered. Freshworks creates technology that works for everybody, making it simple for IT, customer care, sales, marketers, and HR to accomplish their jobs and please their customers. This is in contrast to conventional software.
Freshworks was founded in Chennai, in 2010 by Girish Mathrubootham and Shan Krishnasamy. It has headquarters in San Mateo, California. Its subsidiaries are Natero, Inc., Osmnez Technologies Inc., Frilp, and more.
Comments
comments